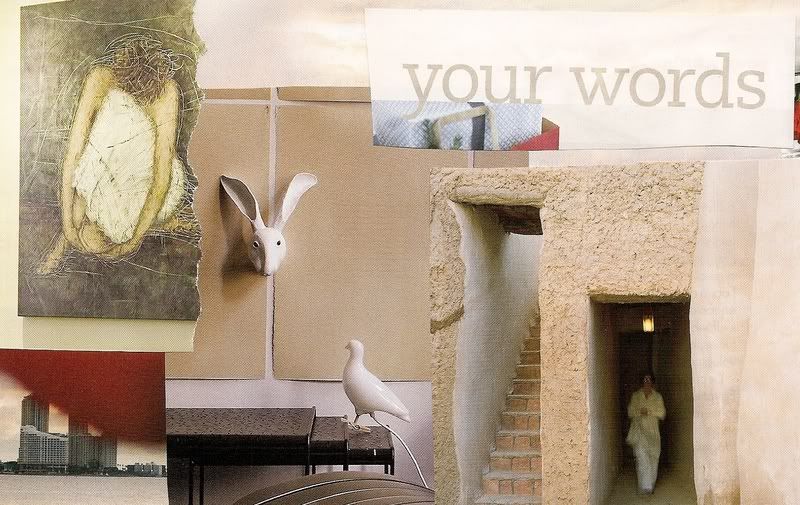 Day 2 of Soul Coaching is about commitment. As a freedom-loving Sagittarius, commitment isn't always my favourite word! But where I understand the power and (surprisingly) the freedom of this word is in its relationship to integrity. When I commit to living a life that is in alignment with what I value and who I truly am, I experience freedom. Have you noticed that?
And the more I think about commitment's association with air the more layers of openness I feel there must be within something I usually think of as binding. Perhaps another way that commitment is spacious is that it honours our ability to choose. In this respect, I particularly love that Denise points out that we can renew our commitments each day. In doing so it feels like a fresh start each morning. That feels like 'air' to me.
I was also struck by the fact that Denise explains the power is in the act of commitment rather than in what we choose to commit to. By making a decision and following through, we learn that we can trust ourselves.
Here are my commitments, what I can trust myself to do, today and this month:
One empowering act daily: I will go on a walk each day for the rest of the month. In doing this I will walk with the others on this journey who have chosen this task too :)
My Values: I wrote about my values here and the commitments I'm making to them.
What have you been putting off? I promised my body and spirit a trip to the spa and have been repromising every week for quite a while without taking action. I will book an appointment today and come back here to share that I have done so. This not only honours my commitment, my body and my spirit but also my values of celebration and love. Update: My spa appointment is booked - water therapies, a facial and a 3-course meal. Blessed Be!
What's will you commit to? You can still join us at The Next Chapter: Soul Coaching.