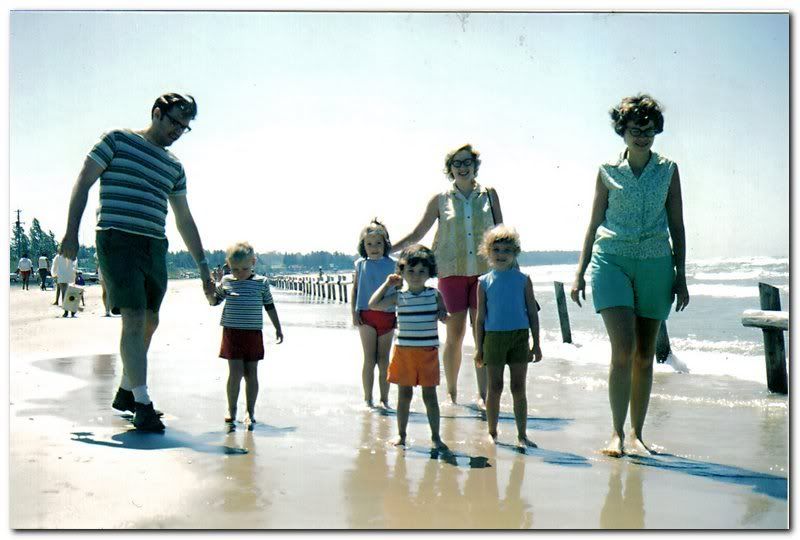 Recently my mom sent me these photos, which she received from a dear family friend. My eyes well up with tears when I look at them. They remind me of a family I had a long time ago. I think we all have many families in our lifetimes. We have our nuclear family and then many of us will have our married family. We may have adoptive families, foster families and step families. Many of us create families with our friends. Sometimes our families extend and sometimes they get smaller.
I've had many configurations of family. My honey and I are a family. For a long time my family was my dad, my mom,
Suzie
,
Shannon
and Jason. When my parents divorced, my siblings and I felt like we were our own little family. For a time the idea of the four of us living on our own with support from our parents was even considered. Later, my dad remarried, and our family included a stepmother and stepsister. Before all of this though, I had another family, the one pictured above.
The three people in front are our family friends. The blonde woman in the red shorts is my mom, and that's me she has her hand reaching out to. On the left is my dad holding hands with my little brother Robbie, who passed away when he was 6. Here he is looking full of joy and energy! I love this picture.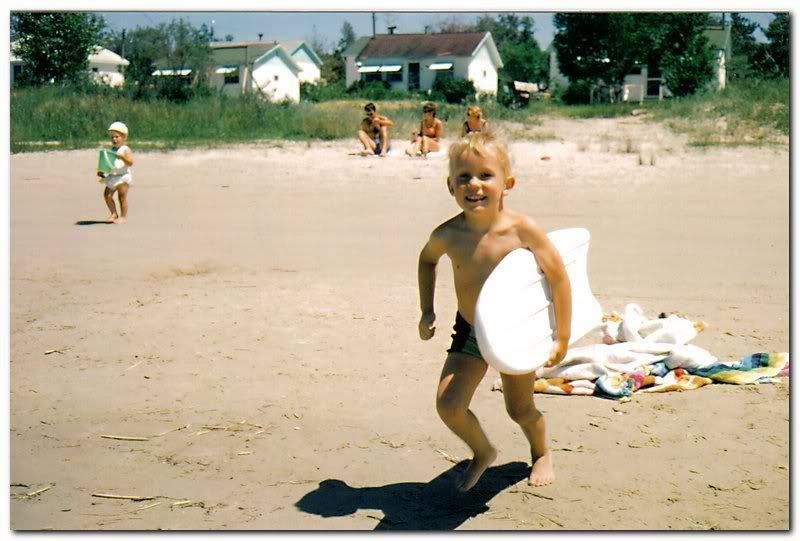 These pictures took me back to a childhood I just never think about. My mom said that Suzie was just a tiny baby at this time. This was my family until I was 8, Dad, Mom, Robbie, me and Suzie. When Robbie died, everything changed. Then we were blessed with Jason and Shannon and made the move from Montreal to Toronto.

I love my family, each unique collection of personalities. And it is a real treat to revisit these days of play and laughter, the days before tragedy touched our family, the days we raced on the beach, free and confident that our parents were close at hand.