Looking back on this week it feels far more enjoyable and productive than it did when I was going through it! I guess that's another advantage to participating in Project 365!
Justin and I are really making some great progress on the house, and it feels awesome. Last Saturday we went to IKEA. Yes, we were brave enough to venture there on a Saturday. And a rainy Saturday too! We plotted and planned first as we walked through the store and then over a surprisingly good lunch that included coconut chicken curry soup - yum!
Sunday was a tough day for me. I did some planning and reflection and came hard up against the simple fact that time is a limited resource. The good news is that this inspired me to get focused. But, despite the rain, I had to get out and walk off my frustration. (PS I've since had an insight that helped me a great deal. I share it in an upcoming post).
On Monday it was exciting to make more progress on the house. We've met with someone to discuss replacing our front door. We're now waiting for an estimate.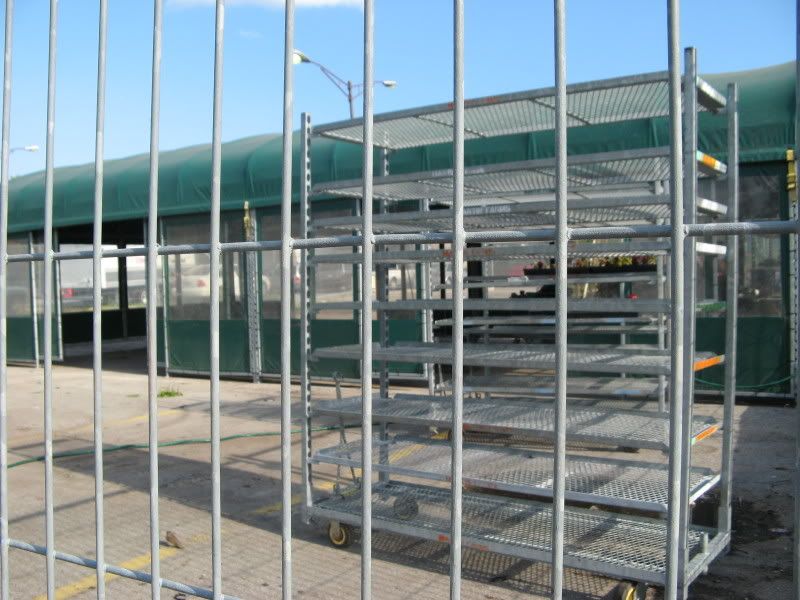 On Tuesday it struck me just how far we are through the summer. Telltale signs are all around. The Ex is around the corner. Peaches are starting to tast better. And the garden centre is closed.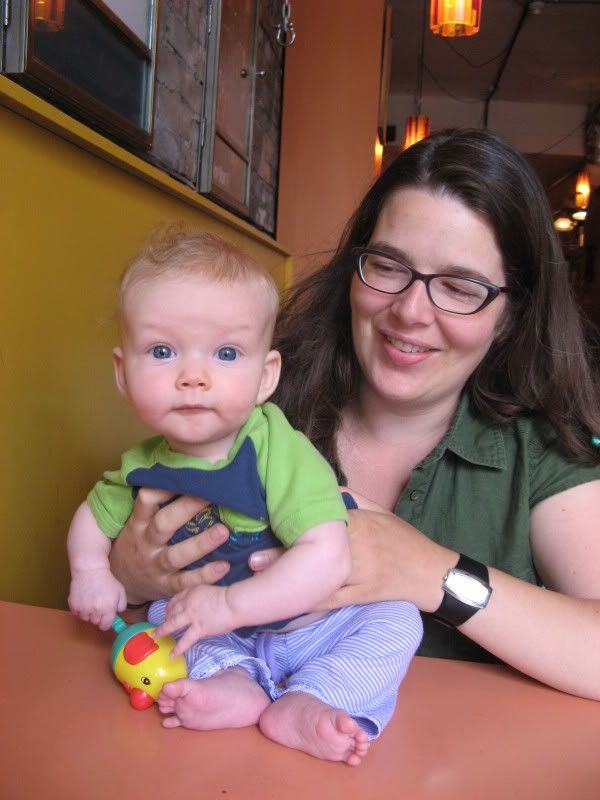 Wednesday was a treat as I met with my dear friend and her sweet baby, Dumpling. I wrote about what Dumpling taught me about movement here. Wow, looking at this picture and that I see how much this little sweetie has grown in a month!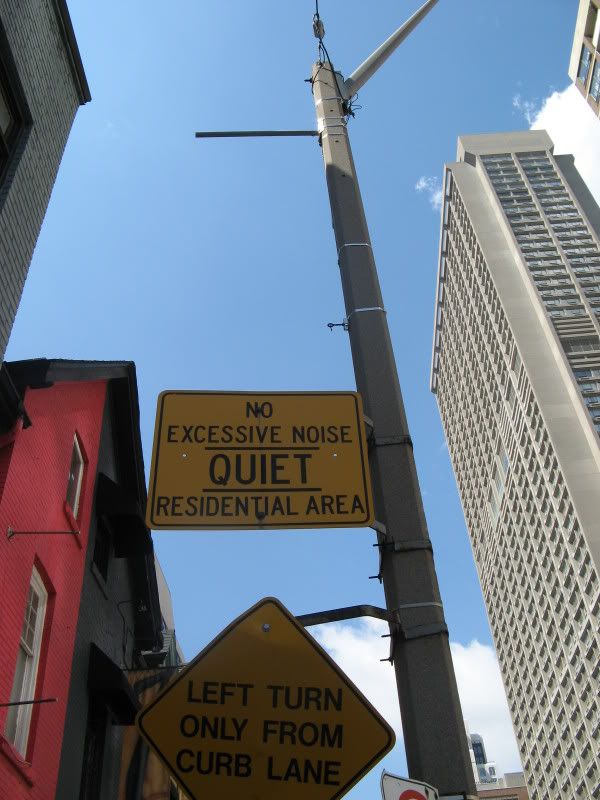 On Thursday I met Shannonf or lunch at one of our favourite spots. I go down this street all the time but this is the first time I noticed this sign. For some reason I keep bypassing the word "noise" and reading it "No excessive quiet!"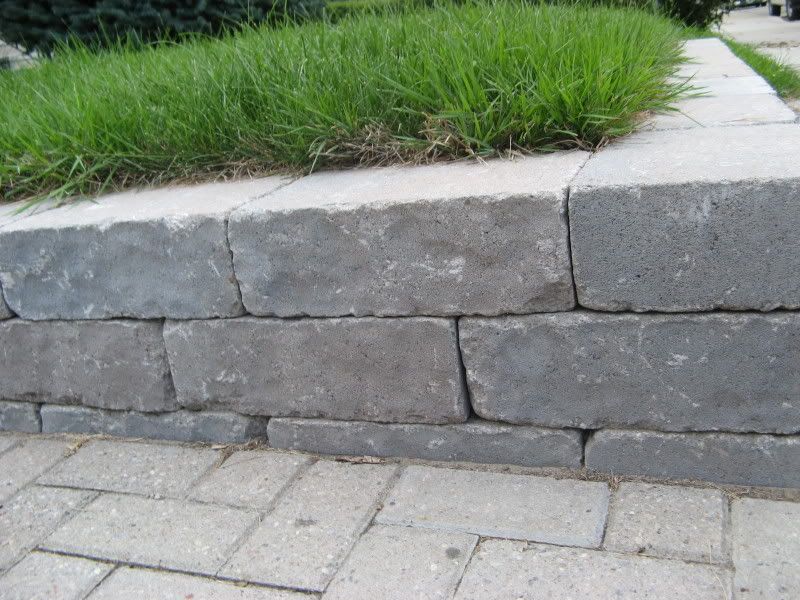 Later on Thursday Justin and I met with someone who does interlocking brick driveways. Oh, my goodness, getting the driveway done will rock! This is the third person we've asked about it. The first guy had a minimum price of $5000! Um, our parking pad is the size of a postage stamp. Seriously. And the second guy didn't want to dig up our concrete. This guy was nice, helpful and more in our price range. Yippee!!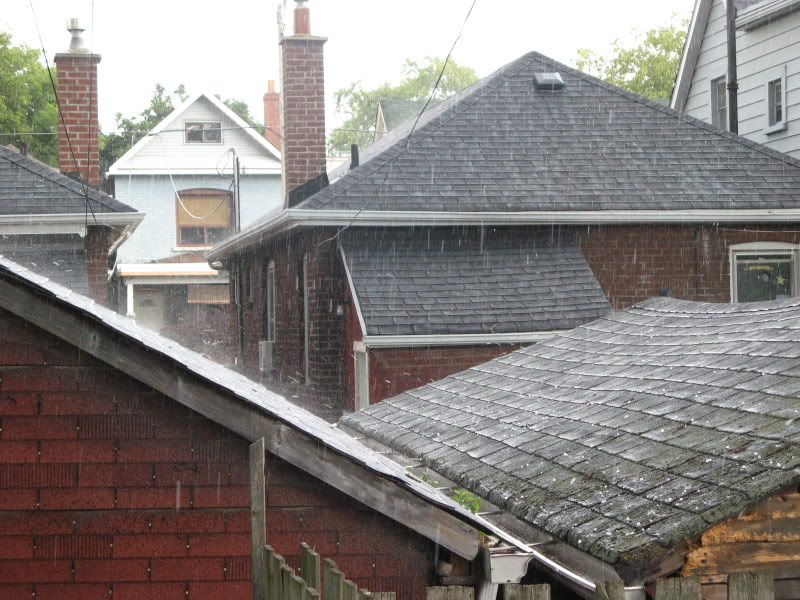 And today it hailed! It was absolutely wild to sit on an August day listening to the hail. The little girl who lives beside us was so excited. She stood in their doorway laughing and clapping her hands the whole time.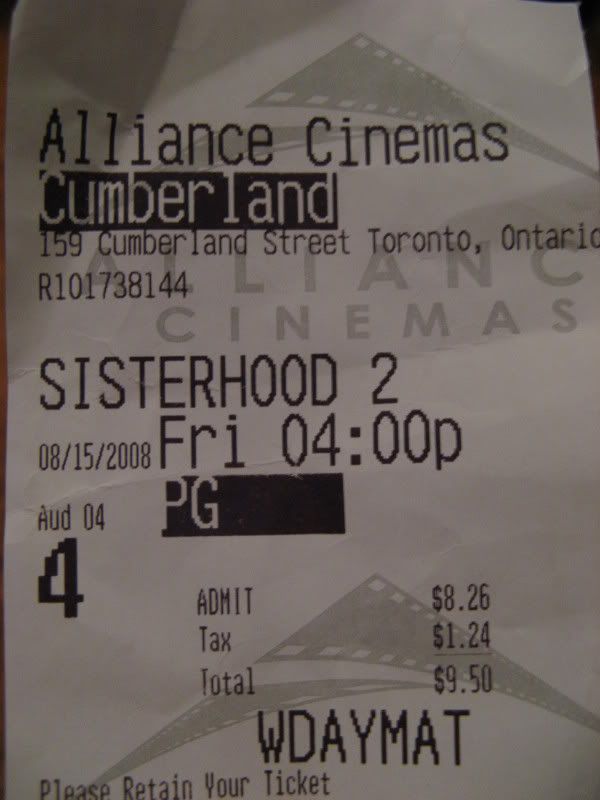 And the day ended on another wonderful note, checking out Sisterhood of the Travelling Pants II with Shannon, the Movie Moxie. Loved it! There was laughter. There were tears. It was a treat.


How was your week?

Project 365 is my attempt to capture a year in my life through a photograph a day. On Saturday's I'll post the week's pics. At the end of the year, I'll create a video of all these precious moments. Feel free to participate at any time. Yours can be Project 347 or Project 292. It's up to you.