Yesterday was Justin's birthday, so we started the day by going out for breakfast. Justin brought along his new toy.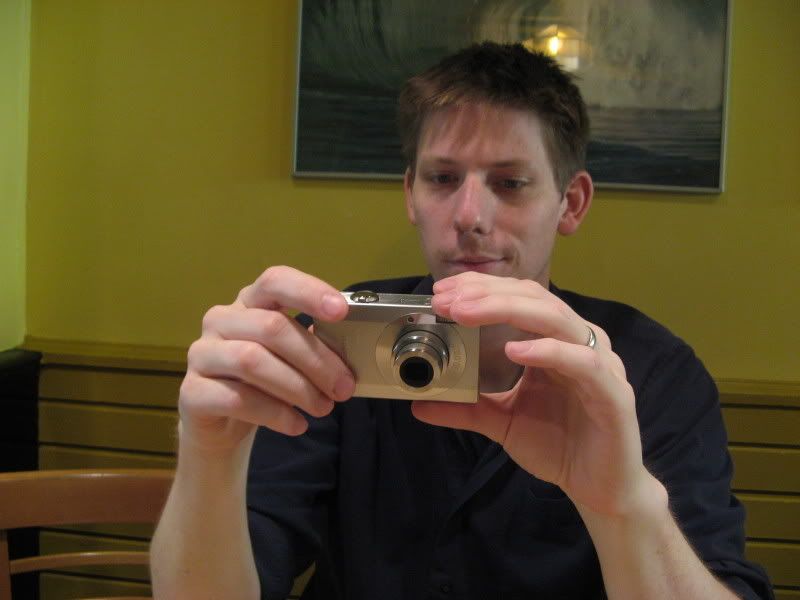 Justin having his own camera means that we'll have a lot more pictures like this: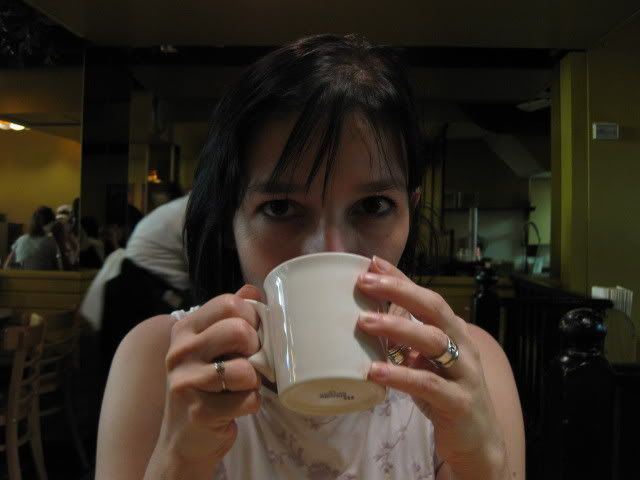 Afterwards I introduced Justin to my tree friend. Yes, I made him come stand under it with me.
Then we went to the beach. I found some great rocks!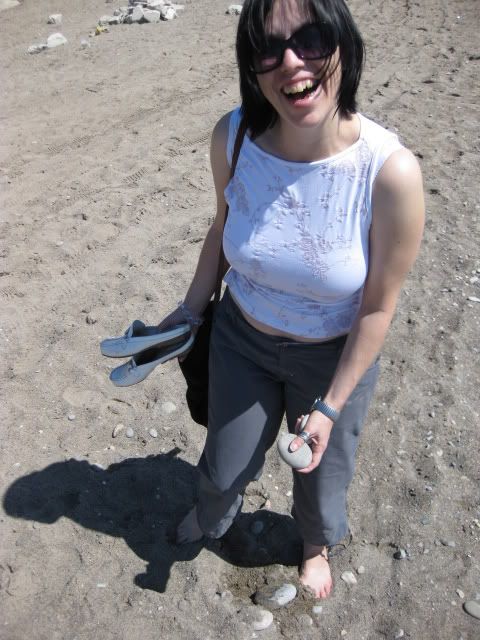 And then we went to Hellboy II, um, which was far less great than the rocks.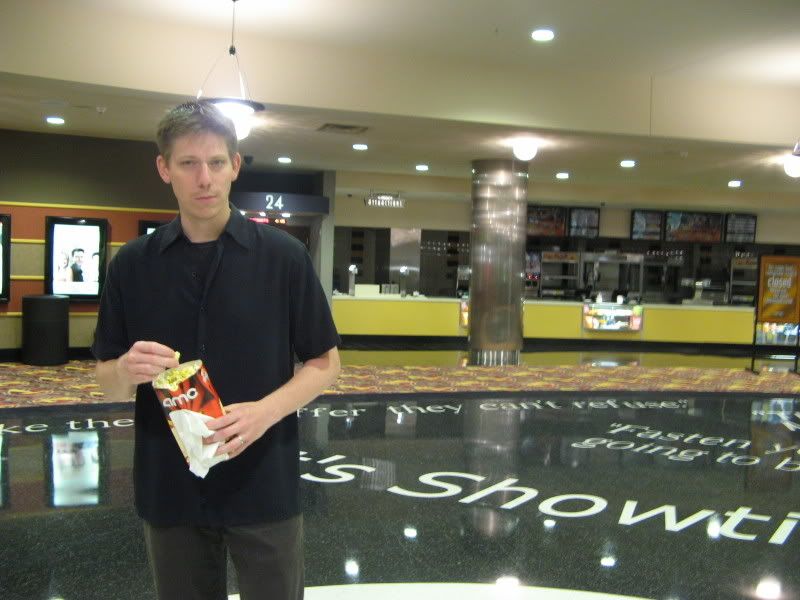 We went to
Julie's Cuban Restaurant
for dinner.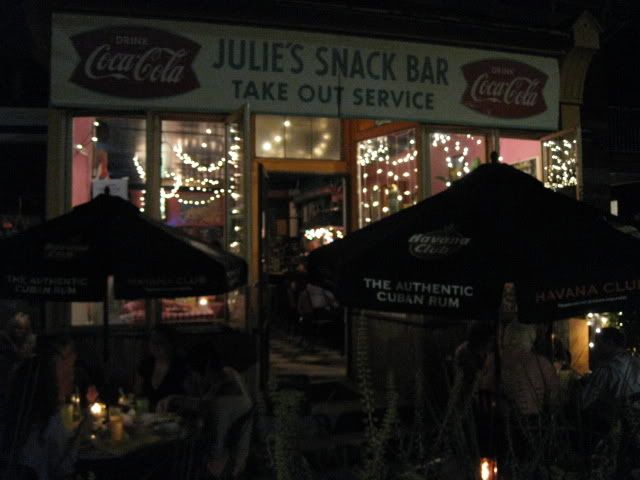 The food was great. The mojitos too. And the atmosphere on the patio perfect for an end-of-summer evening. When I made a reserveration, I asked for a lovely table because it was Justin's birthday. They treated us so beautifully and even treated Justin to this surprise: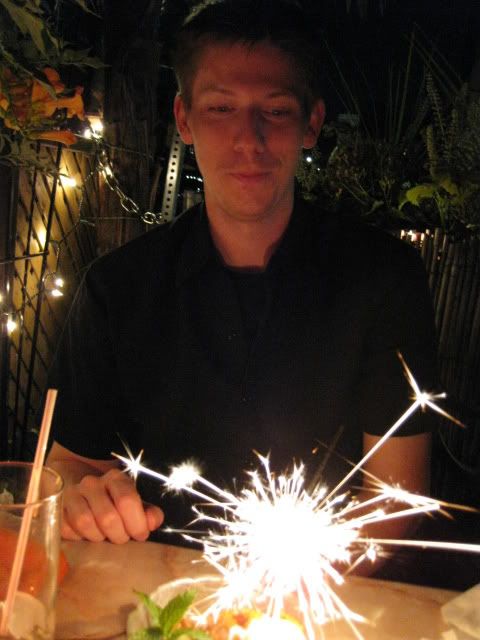 Thanks Julie's Cuban Restaurant! and the nice surprises continued. We decided to walk along College to the subway and stumbled upon the Italian-Canadian Song Fest. There were tons of people. It was lively and lovely and a real treat because when we first met, I was living in this neighbourhood. We have so many good memories here.