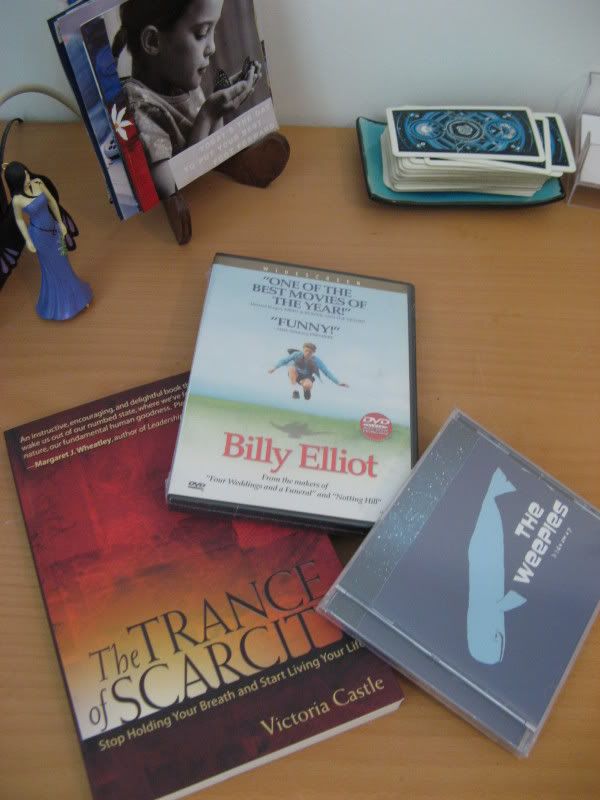 I dove into August's DIY Entertainment Club a bit early. Justin's birthday is just around the corner and there was something I wanted to order for him so I figured, what the heck, I'd order for me too!
So, I'm finally exploring the all-time creative-blogger musical favourite, The Weepies. I can't wait to have a good listen. This definitely seems like sing-a-long music to me. Singing has been showing up for me lately. Maybe this CD will invite me to let my voice out to play.
Billy Elliot is such a beautiful, inspiring, well-acted movie about a young boy who wants to be a dancer. I've got tears in my eyes just thinking about one aspect of the story and one scene in the film. If you haven't seen it yet, give it a try.
The Trance of Scarcity by Victoria Castle looks really interesting. I'll let you know more as I dive into it. I can tell you that the subtitle wins me over, "Stop holding your breath and start living your life" Amen to that!
The DIY Entertainment club is my commitment to infuse my life with inspiration and enjoyment through a cd, a DVDs and a book each month.