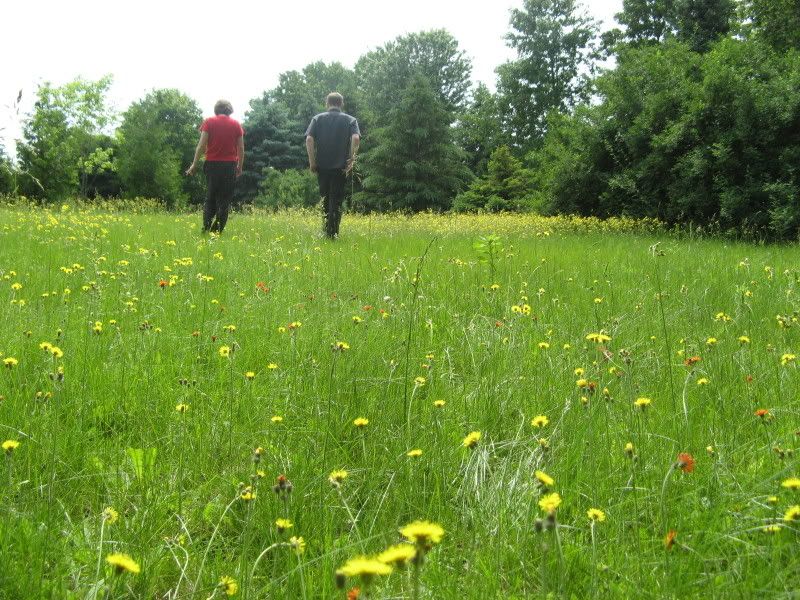 Last Saturday Justin & I went to visit his mom. I caught this wonderful moment when we were taking her little dog, Lisa, for a walk.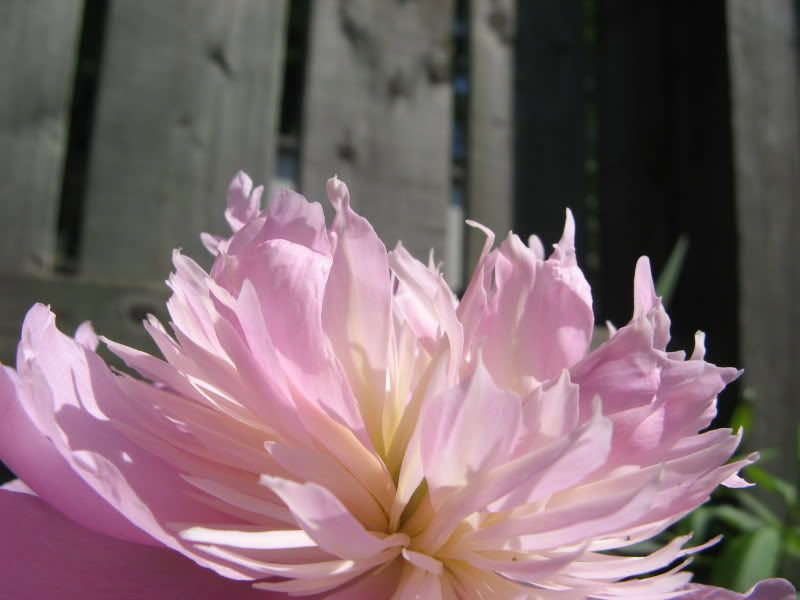 Sunday was cleaning and some time in teh garden where I discovered my peony had bloomed for the first time!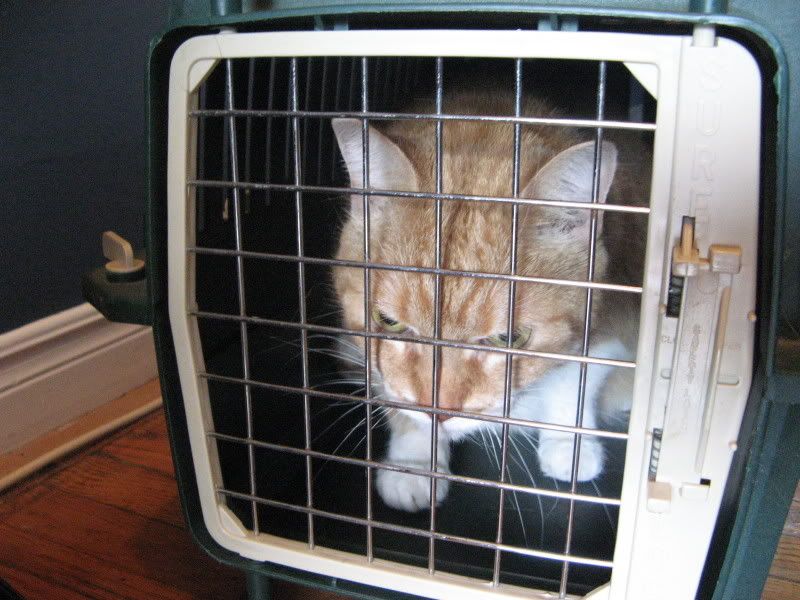 Poor Jinx wasn't thrilled to go for her yearly checkup this week. But she made it through - what a trooper.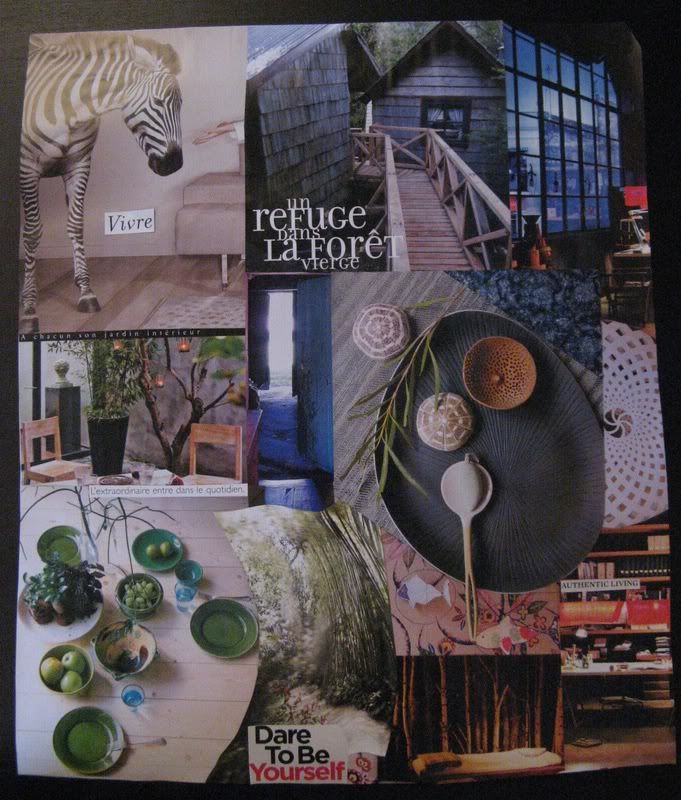 The full moon arrived, so it was time to participate in
Suzie's
Dreamboard activity.
I went out for breakfast with a dear friend of mine and her wee one to a cool little spot called
Morning Glory
. Shockingly I forgot my camera so I, um, borrowed this pic from them. Thank you to all the lovely people here for being stand-ins. I really appreciate it.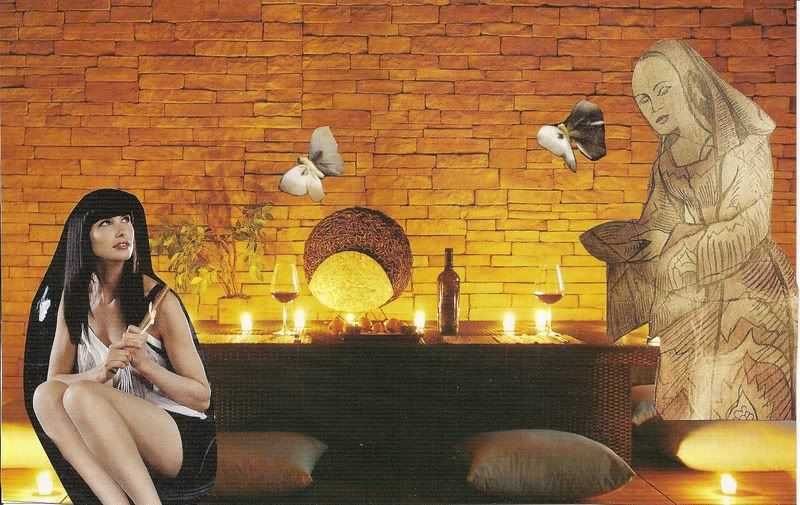 My collage of the day. When I decided to
open up to the Universe
for guidance, amazing things began.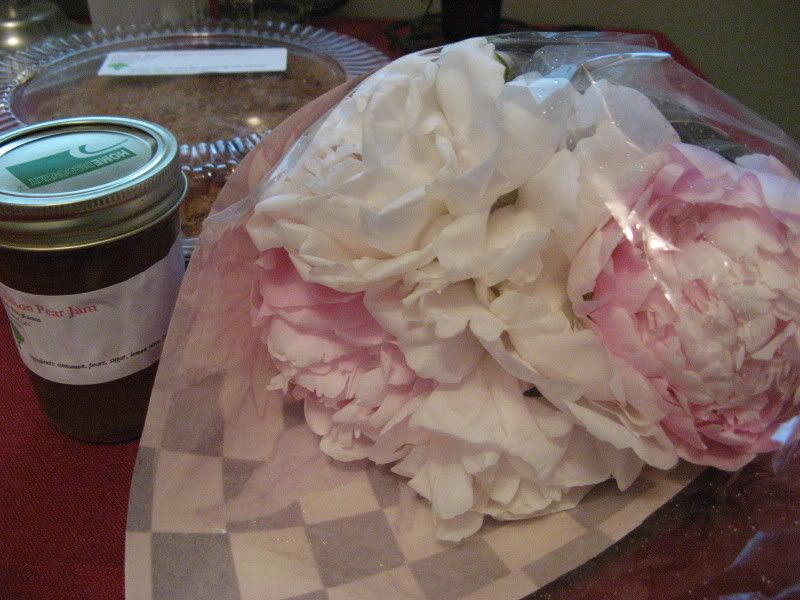 There's a new farmer's market in our neighbourhood. And as if the peony in our backyard wasn't glorious enough, look at these! We left the market with pear jam, pie and peonies! Today was sponsored by the letter P.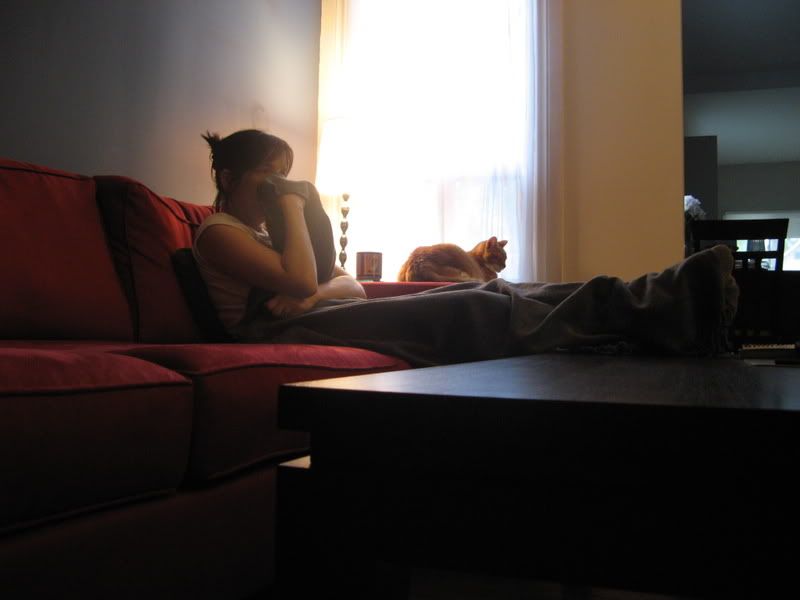 Justin snuck a picture when we were watching 1408. I am not so good with scary movies! Jinx doesn't seem bothered though.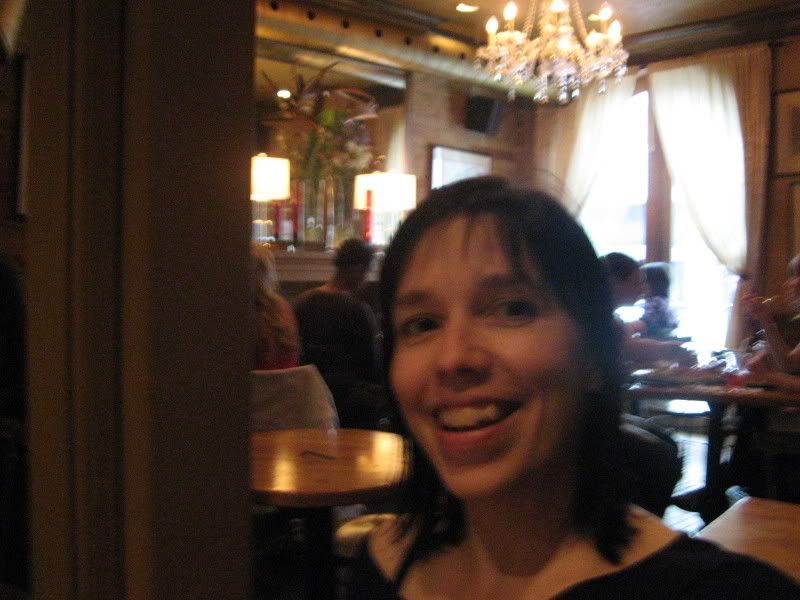 It's always awesome finishing off the week with my sister
Shannon
. This week we went out for a yummy dinner. I even indulged in dessert - outrageous!

Project 365 is my attempt to capture a year in my life through a photograph a day. On Saturday's I'll post the week's pics. At the end of the year, I'll create a video of all these precious moments. Feel free to participate at any time. Yours can be Project 347 or Project 292. It's up to you.