Perhaps the corniest thing ever but oh, so fun, a Coronation Street special with some of the actors singing.
Time to start visioning for 2008. This is how it always begins for me - a big piece of paper, markers and a cup of tea.

I've decided to create some vision cards (more about that in the next couple of days) and wanted to try painting them. That didn't work for me but inspired me to try painting these styrofoam balls that are going to be a part of my Wishcasting
performance (more about that to come too).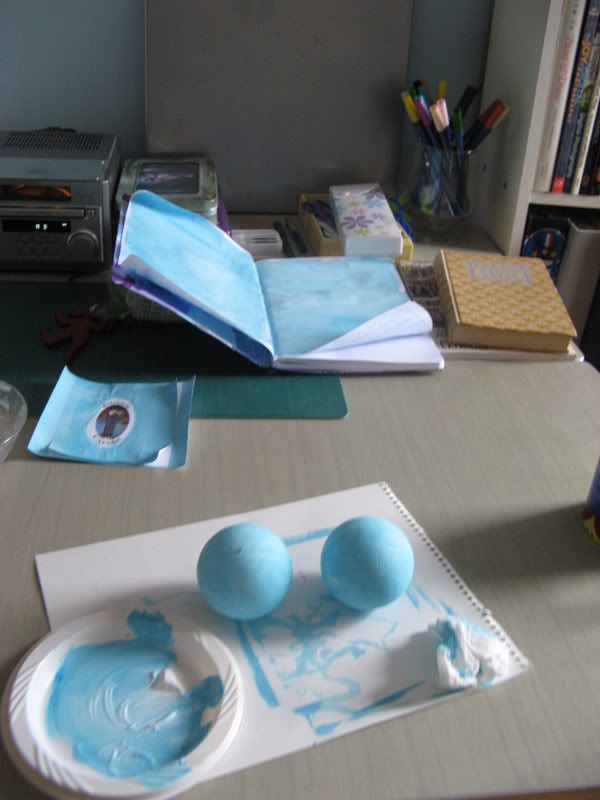 Moving from lists to cards.


The creative mess that indicates the process is still going on! I hope to finish my cards in the next couple of days.