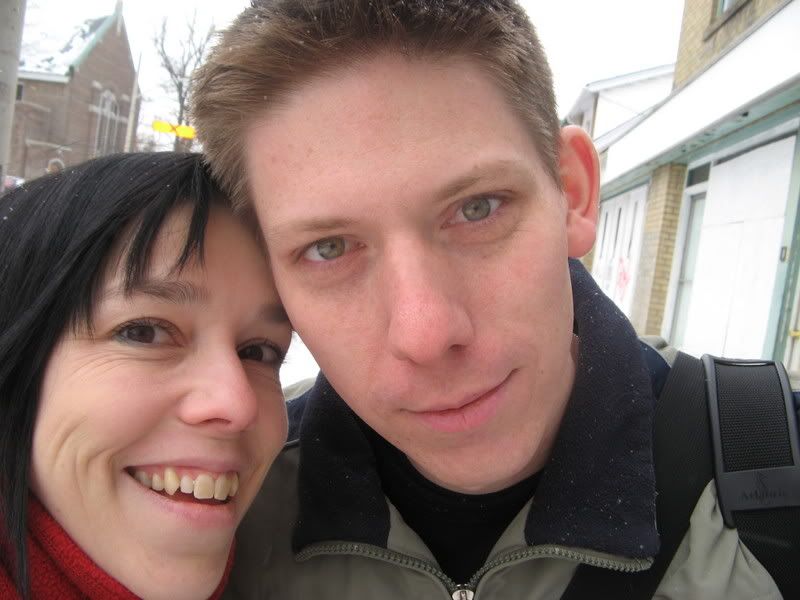 Justin and I on our way to my Dad's to celebrate Christmas. We took the train, which is one of my favourite ways to travel.
Some snow definitely let us know we were traveling for the holidays.
A beautiful dinner around a lovely table. Dad made his spaghetti. He told us how it started in university when one of his roommates made spaghetti from scratch and my dad thought it was delicious. He's been perfecting his own recipe ever since.