Circe's Circle
Bringing Creativity to Life

Start 2008 with bringing a creative project to life!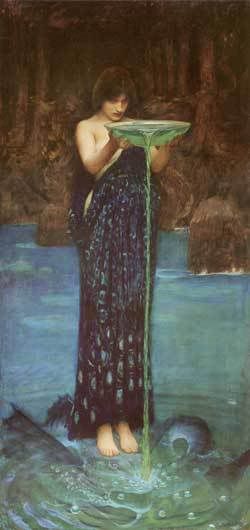 For 12 Mondays starting January 21st certified life coach Jamie Ridler will be leading Circe's Circle, a weekly tele-circle designed to support Creative Bloggers in moving creative dreams forward.

Circe's Circle is ideal for:
People yearning to bring a creative project or dream to life

People wanting to make their creativity their priority

People who want to connect with a community of independent, creative dreamers and believers

You!
Benefits of participating in the Circe's Circle include:
Having a professional life coach guide you through the sometimes rough waters of bringing your dreams to life
Weekly connection with your creative spirit and that of others
Drawing on the wisdom and encouragement of the group
Having a forum to discuss common blocks (such as time, money, space, confidence) and solutions
Having a structure to keep you on track and moving forward towards your dreams
Having a group to celebrate your progress with
The Details

Dates: Monday January 21st to Monday April 7
Time: 7:00-8:30 p.m. EST
Place: Connect from wherever you are to the teleconference
Cost: $300 for the series plus your long-distance charges
Size: This group is limited to 6 participants.

Contact
To sign up or to find out more, please contact Jamie at 416-696-9454 or
jamie@openthedoor.ca
.