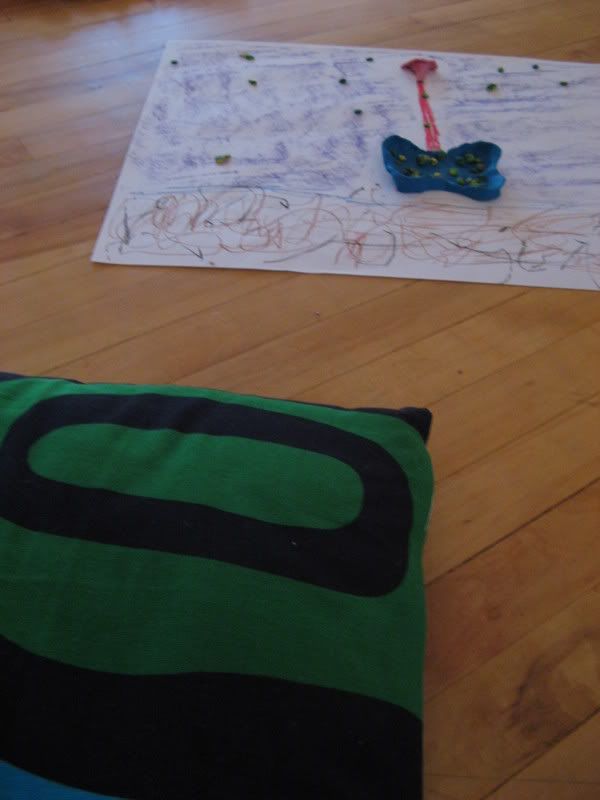 Where do I even begin to talk about the Expressive Arts Therapy program that I've started? Participating in this program has been on my mind for a couple of years but this year I decided to take the leap. And once I did, I felt immediately at home. My hope is to combine interaction with the arts with coaching to create something my friend and colleague Jenn has dubbed Expressive Arts Coaching.
I'm learning so much about this discipline and also about myself. I've had the opportunity to explore plasticene, clay, storytelling and music. In our last class, we created music together with instruments ranging from drums to toy guitars. I played the maracas. We played solos, duets and as a group, and it was amazing. It wasn't about being a musician. It was about experiencing each other, our selves and the music. It was powerful and intimate, challenging and joyful.
One of my deepest held beliefs is that art is for everybody. If you've been reading this blog a while, you know I take a particular stand about that and dance. Nia has helped give me a way of creating a space for others to discover their joy in dance. And now I believe this program is going to open up so many possibilities and opportunities with other arts, and I can't wait. Because as grand as it may sound, I really believe that having and sharing our selves and our stories through art can change the world.