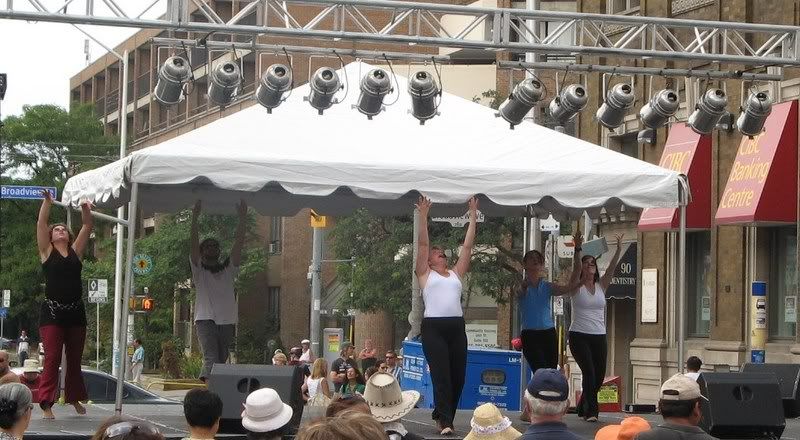 This weekend I had the opportunity to participate in a Nia demo at the
Taste of the Danforth
, a cultural street festival in Toronto. It takes place in an awesome neighbourhood within the city, rich with restaurants, particularly Greek ones, and interesting shops. During the festival everywhere you look there's interesting food to try.
And if you were there on Sunday you would have also seen some interesting activities, including Nia. We had a great time sharing a routine and showing people what Nia is all about. People seemed really engaged and enthusiastic. It was wonderful to look out and see smiling faces beaming back! What a blast!
That's me on the far right. And that's my Nia buddy
Jenn
on the far left.
By the way, if you're in Toronto and would like to come share the Nia experience, I've posted my fall classes
here
.