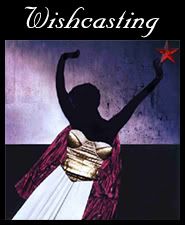 Come on over to
Wishcasting
and be inspired to wish by this week's prompt.
And if you're in Toronto, come on out to the beginning
of my summer series of Nia classes. I'd love to dance with you.
Summer Nia
with Jamie

Wednesdays 5:00 ~ 6:00
June 6 to August 22

Dance Studio
Trinity-St. Paul's
427 Bloor Street West

Discover the joy of moving your body's way.
Nia is a movement practice that is performed barefoot
and draws on dance arts, martial arts and the healing hearts
to create a pleasurable fitness experience.

Summer Price: $10/class