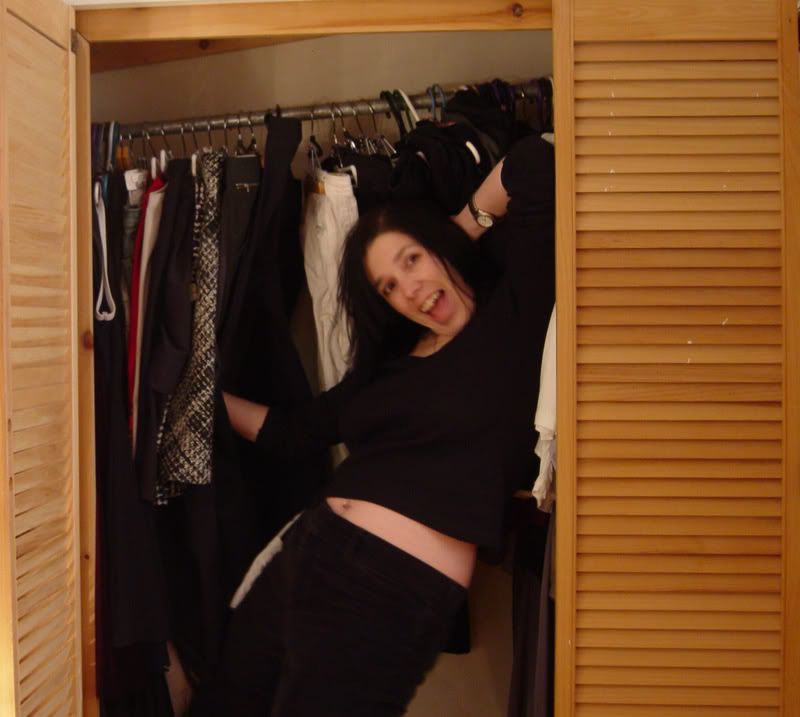 I think it's been 2 years now that I've been saying I want to revamp my wardrobe. I feel like I'm going through a real transformation period, and I want my wardrobe to reflect the me that's unfolding.
Here are some first-step guidelines I'm going to follow:
If it doesn't fit, donate it.

If it needs repair, fix it or ditch it. (This one requires a firm deadline).

If it needs special care, do it or ditch it.

If I don't love it, leave it.

Revision "my look."

Figure out the key pieces that would give me the biggest bang and get them. (Of course that means boots, right?)

Find a great hair stylist. (Strictly speaking, this isn't wardrobe, but if you love your haircut, everything else seems to be much better)
I've long believed that no clothing is neutral. I want to envelope myself in clothing that makes me feel comfortable and confident, strong and radiant, elegant and creative, beautiful and professional, sexy and ready to step into the life of my dreams. Wish me luck!
See more Resolutions here. Explore more of Starshyne Productions here.