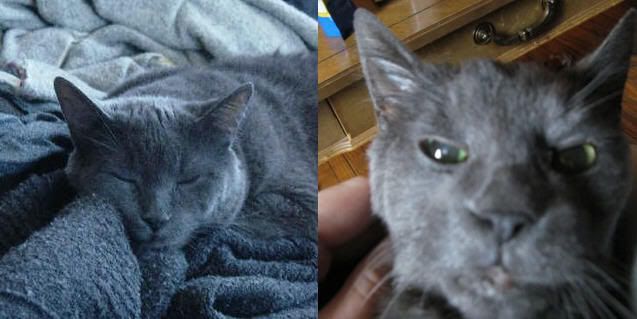 I'm totally behind on this week's Getting to Know You hosted by Deb for Create a Connection. But I want to participate, so I'm gonna! Better late than never. I've really been enjoying reading other people's posts and that got me really thinking about my bests and worsts. By the way, I was going to start this post off with a "best" picture of me and a "worst" picture of me, but, um, I delete the worst pictures of me. So my cat Bascha is standing in. Thanks, Bascha! She'll never forgive me. She's rather vain.

Best and Worst

1. What's the best place you ever lived? the worst?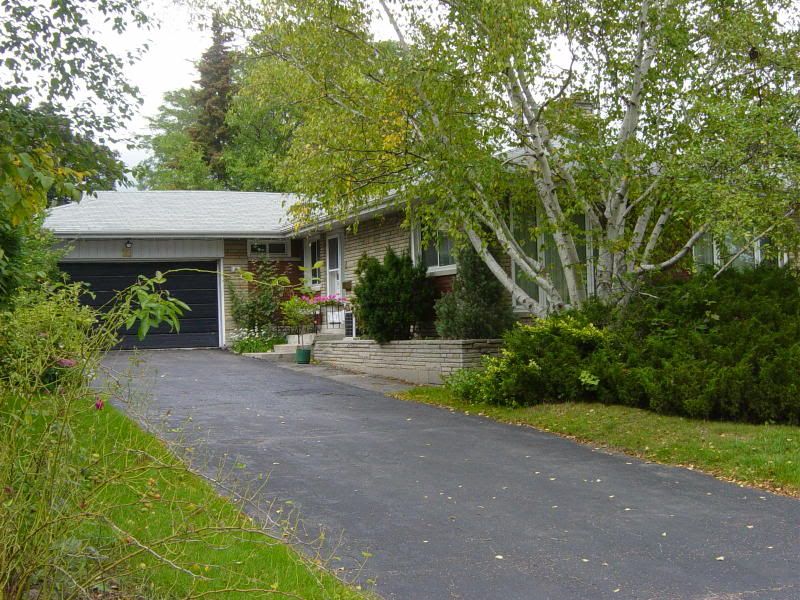 Worst: I'm a little surprised that after really thinking about it, I'd have to say that where I grew up, Bayview Village, ranks as my worst. I feel really guilty saying that. I loved being with my family. Our house was really nice. There are so many good memories from the time I lived there. Just looking at the driveway I think of how much playing was done there, how many conversations were held (sometimes with boys). I can see friends and family pulling up and driving away. I can think of making up dances and practicing in the living room. So in what way is it the worst? Really it's just about the fit in the neighbourhood, my fit. Despite the fact that I did make friends eventually, the move to Toronto from Montreal was traumatic for me and I just never felt that click of feeling at home in this 'hood. There was a richness, a snobbishness, that never felt comfortable. And for that, it even beats out the apartment Shannon and I lived in where the landlord walked in while we were sleeping.
Best: And the best? Truthfully 3 bests come to mind. I loved growing up in Montreal. It was a time and place of freedom, barefeet, the Woods and magic. I loved my 2-bedroom apartment at St. Clair West station. It was big and gorgeous and had gleaming wood floors and a sunroom. The kind of place I dreamed of living. But when I left my long-term relationship, I left the apartment too. Which leads me to my other favourite place: the apartment Shannon and I shared on Palmerston, my favourite street in Toronto and in a really cool neighbourhood. When I left the previous apartment, I found a home and freedom in that beautiful, big basement apartment, which was also unfortunately outrageously cold and mouldy. But despite that, because I was there during some of the very best times of my life, it is one of the best.
2. What's the best place you ever visited on holiday/vacation? the worst?
Worst: I'm very lucky that I can't really think of any horrible vacations. I hope that trend continues. Hey, maybe if we'd gone on our trip it would have been a contender, haha.
Best: Our honeymoon (and it's one of my all-time favourite pics too)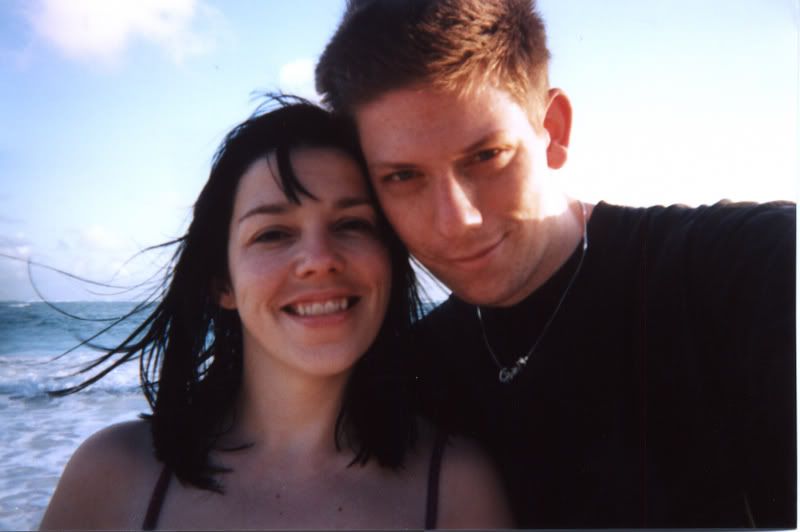 Everything was perfect from start to finish. We went to Punta Cana where the beaches are spectacular. We managed to get the honeymoon suite (Thank you to our travel agent, Ming) which was 2 levels and had a 4-poster bed and a jacuzzi. Every minute was joyful, relaxed and full of love. It was the best.

3. What's the best job you ever had? the worst?
The Best: The best job I ever had is life coaching. It is such a joyful thing to really help someone create a life that matters deeply to them and to be with someone as they honestly face their fears and their accomplishments, their heartbreaks and their triumphs. I feel honoured every time.
The Worst: The worst job I ever had was working as a sales clerk for Capezio and Backstage. Again, I didn't feel at home in what I saw as an elitist, snobby environment. I only lasted there a couple of months, during which time my wallet was stolen and so was my Walkman. The worst.
4. What's your best talent or ability? your worst?
The Best: Transformation. I think the thing I really love about theatre is turning nothing (and often a whole bunch of crappy stuff) into something beautiful and magical. I love being a part of people's personal transformations as a life coach. I love the transformation that celebrations and rituals bring to certains times in our lives. I love turning a crappy event like going to the hospital into a time for shared giggles and closeness. Transformation is my best gift.
The Worst: Being cutting. When I am really angry, I can have a quick, cruel and biting tongue. I have used it to hurt on more than one occasion.
5. What's the best decision you ever made? the worst?
The Best: Committing to Justin. Though, honestly, it wasn't really a decision. It was a truth the moment we met. So perhaps I'll say choosing to walk away from my doctoral studies. I had completed my course work and written my comprehensive exams when I realized that the world of the library and writing was not for me. Though I loved that level of thought (and still do), I wanted to be creative not critical. I wanted to be in the theatre not writing about it.
The Worst: In some ways I'd have to say staying with my previous partner as long as I did. I look back and see what an unhealthy relationship it was for both of us. But I think it was crucial to me becoming the woman I am now. And it led me to some of the deepest, rawest experiences of freedom I've had in my life. For all of that, I am thankful.
Bonus (so we can end on a positive note!): What's one good thing about you that isn't covered in the questions above, but that you'd like to share with the world?
I love creating safe and sacred spaces, the kind of space where people can feel free to cry or dance or say what they're ashamed of or what they yearn for, where they can shed a tear or their doubts, where they can try out their voice and their wings.
To participate or to read more of people's best and worst, just go here. And thanks, Deb. Those were great questions. They actually helped me know myself better. I hope anyone who read this got to know me too!