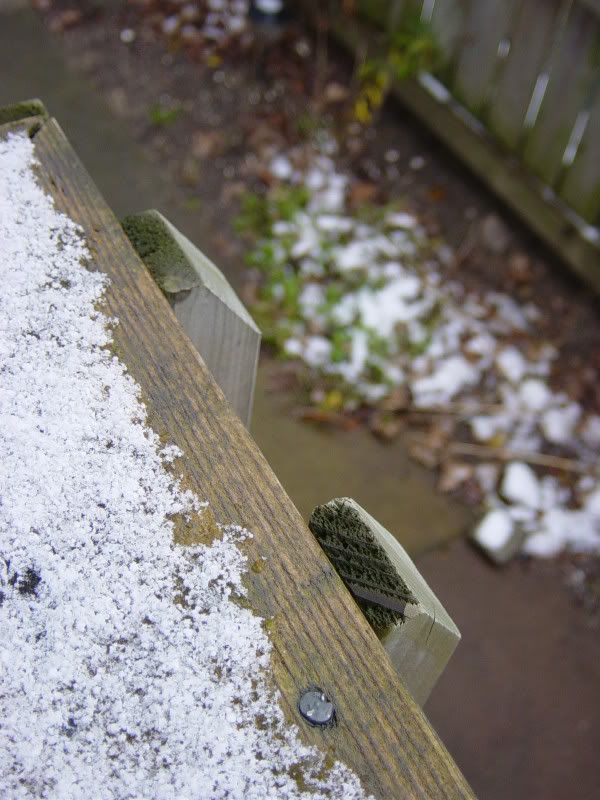 Yesterday was the first snow here in Toronto. It was really just a light dusting in the morning, just enough to make it look pretty and feel festive. Justin was out and about doing shopping on his own because it's someone's *ahem* birthday this week. So I thought that might be a nice time to make him a treat and decided to make some shortbread bars - oh, my! Yummy, yummy yummy and easy peasy!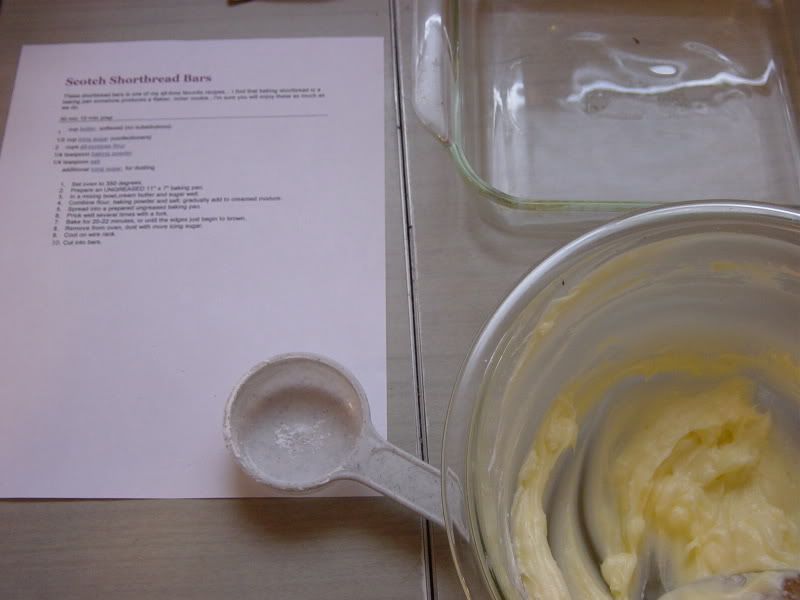 An interest in cooking and baking has suddenly made little appearances here and there. I'd almost forgotten I liked to do that stuff. When I was a little girl, I loved to bake. When I was in public school, I would just beg my mom to let me make something in the kitchen. And then in high school, cooking became interesting. I used to come home every day from school and hang out with my Mom while she was making dinner. I would tell her all about my day at school and what was going on in my life. I wish I had picked up more of her cooking tricks - especially how she makes her soup, which just tastes like home. Even now I watch her make it and for some reason it just seems like magic that is beyond my understanding. Maybe that's the way it's meant to be.
When my parents split up, it was my job to make one meal for the family a week, and I liked doing it. I'd spend time looking for good recipes that would feed everyone enough and be tasty. I remember my dad was so impressed once when I made a roast chicken and it was truly so much easier than any of the other things I had made. When I moved out, cooking was so different. It took me a while to not always cook for at least 6! Truthfully, I didn't even know what to make sure I had in the fridge.
And for a long while, cooking has felt functional. I enjoy the food, and I enjoy cooking with others. Making dinner is such a great time to reconnect and get up-to-date on the day. But I didn't really think much about the actual making. I was kind of on autopilot. And recently, for some reason, I've found a small resurgence in the joy of cooking. This week I tried 3 new recipes, including a delicious and easy lentil soup, which we had tonight and these shortbreads which are outrageously good. Cooking together feels like family. And sharing food feels like love.