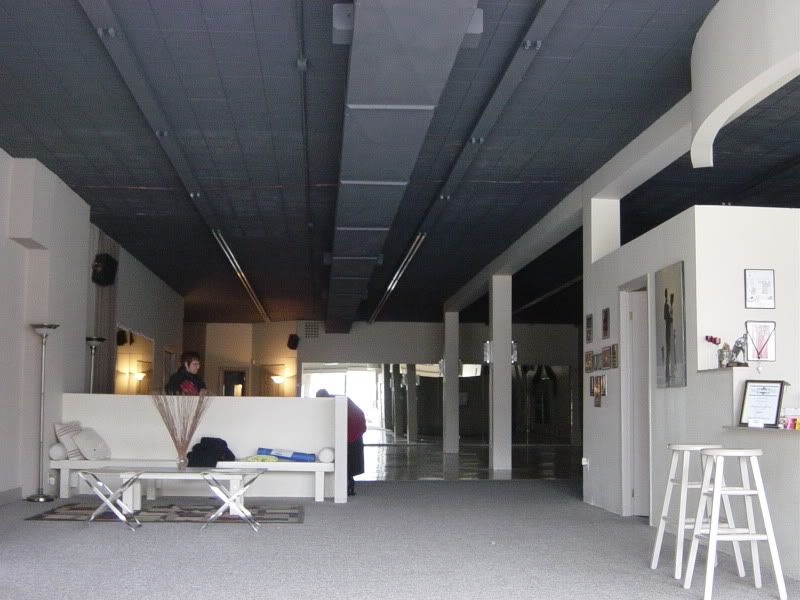 A
Feldenkrais
class is on my list because it is one of the nine disciplines that Nia draws on, so I really wanted to have some first-hand experience with it. Today I was quite lucky that one of my Nia buddies, Samantha, was having a substitute for her class and booked in Maria, a Feldenkrais instructor. I had to shift a few things but since it was close, affordable, at a really good time and on my list, I just had to. And I'm glad I did.
Feldenkrais uses slow and gentle movements to bring greater awareness. We spent an entire hour on a combination of 4 moves and the time just melted away. When I mentioned that to the instructor she said, "I think so many of us are aching for an opportunity to just slow down." Ahhhh..... yes.....
And the practice was beautifully about paying attention - not judging, not pushing. And I felt relaxed and peaceful at the end, with a noticeable difference to how I was inside my body. What a pleasure.
I'm a little embarrassed by this pic I took of me at the end of class. I look a little ragtag and a little zoned out, but at least you can see that I was relaxed.