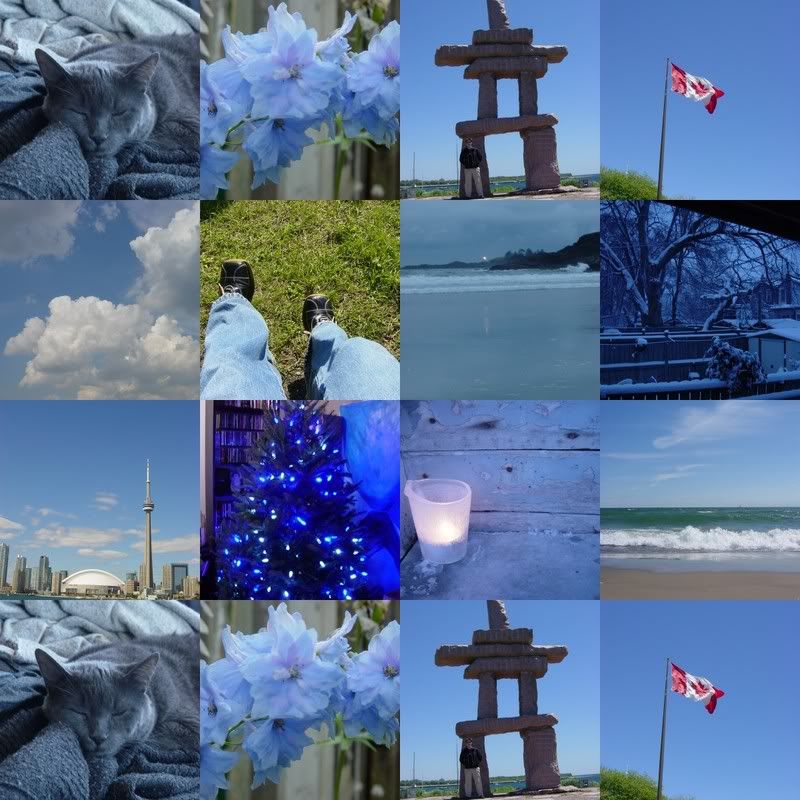 I contine to play catch-up in the True Balance project and have just made it into the next chapter, the throat chakra, which resonates with the colour blue. Sonia Choquette provides key words for each chakra. Shannon created this word association exercise, and I really enjoy it as a way of stepping into a new chapter. So here are my associations for the 5th chakra, the throat chakra.

Speaking - Aloud
Honesty - Sincerity
Laughter - Abundance
Listening - Connection
Creativity - Expression
Telepathy - Intuition
Rapport - Community
Connection - World
Revealing - Neckline
Expression - Playful
Truth - Freedom
I've just started the chapter and have been a little surprised to see the emphasis on intuition. I had always associated intuition with the third eye chakra. But considering that the focus of the throat chakra is communication, I do see the sense in it. One of the suggestions in this chapter is to write down whenever you have an intuitive impulse as a way of honouring it and noticing it. I'm going to try out this practice for the next couple of weeks. I'll be sure to share what I learn.