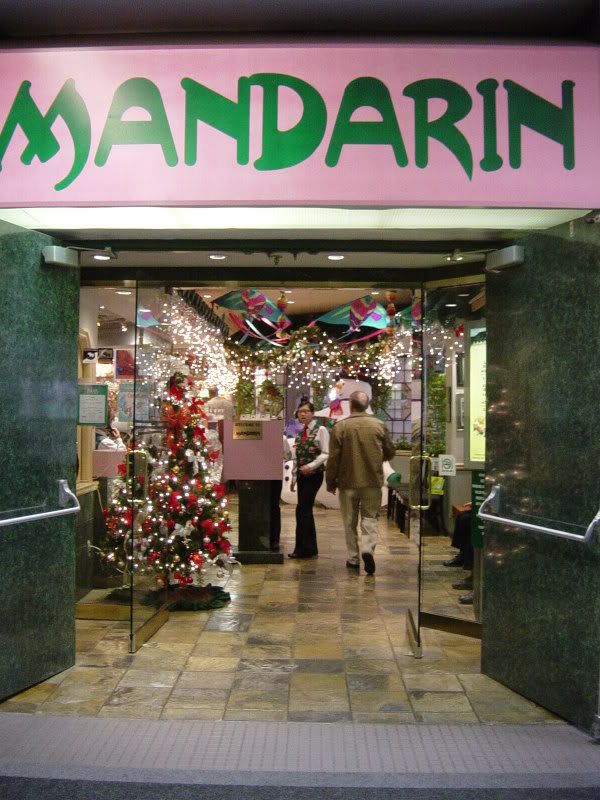 When I think back on today, I think somehow that this should be an unusual day, especially an unusual Wednesday, but in so many ways this is a very regular Jamie day. I love being in charge of my own schedule!

Recently my Mom won some money in the lottery. Yay, mom! So one of the things she decided to do was take me out for lunch, which was so nice. We decided to go to one of her favourite haunts, the all-you-can-eat lunch buffet at the Mandarin. Lots of yumminess! I ate everything from Shanghai noodles to sugar-free capuccino ice cream to watermelon. And even more exciting, Mom brought me something to eat later - a yellow pomegranate! I didn't even know that such a thing existed.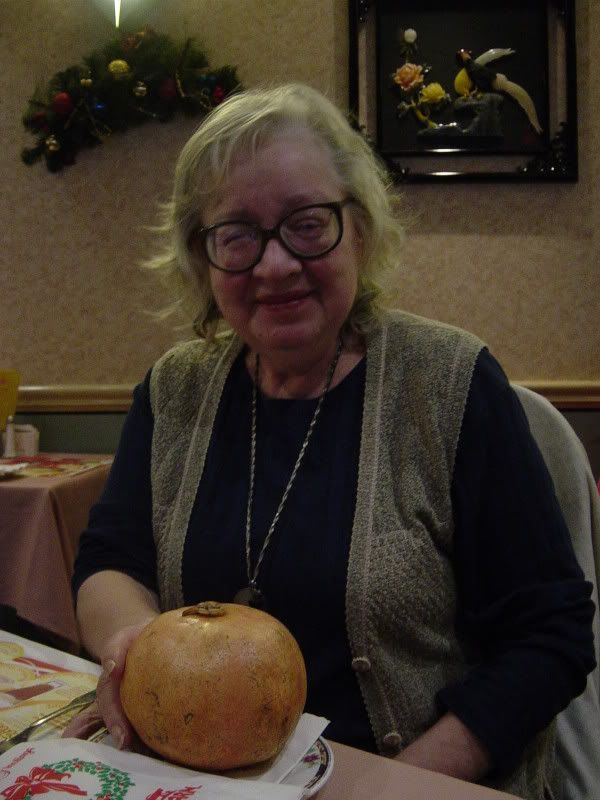 And of course it's not just an amazing yellow pomegranate; it's the largest yellow pomegranate known to mankind! And that's Mom. She doesn't show up without bringing you a treat! And if that wasn't enough she also brought me raspberries, which, as some of you know are to me, the pinnacle of the fruit kingdom. And there's more! She treated me to the movies.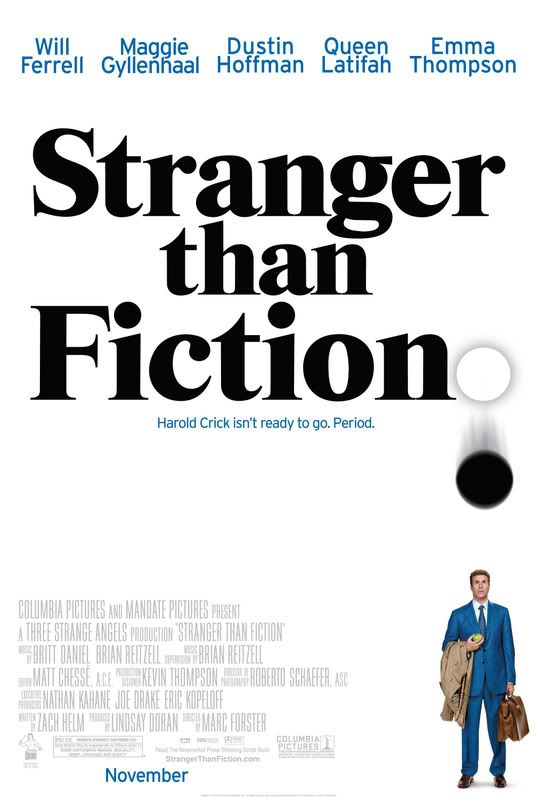 What an interesting film. It took a while for Mom to get into it, and I can really be sensitive to the person I'm with so I was hoping she would end up liking it, which she did. And Suzie, I'm not surprised this movie spoke to you deeply. That role was written for you! And I know you know who I mean. And there was a moment in the film, a moment with a secondary character, where I took a breathe and thought, "That's why I'm a coach. Right there. That's it." Delicious. I have to say I also saw the preview for The Pursuit of Happyness and it just about killed me. I should take stock out in Kleenex now!
After the movies, I met up with my honey and braved the crowds for some Christmas shopping.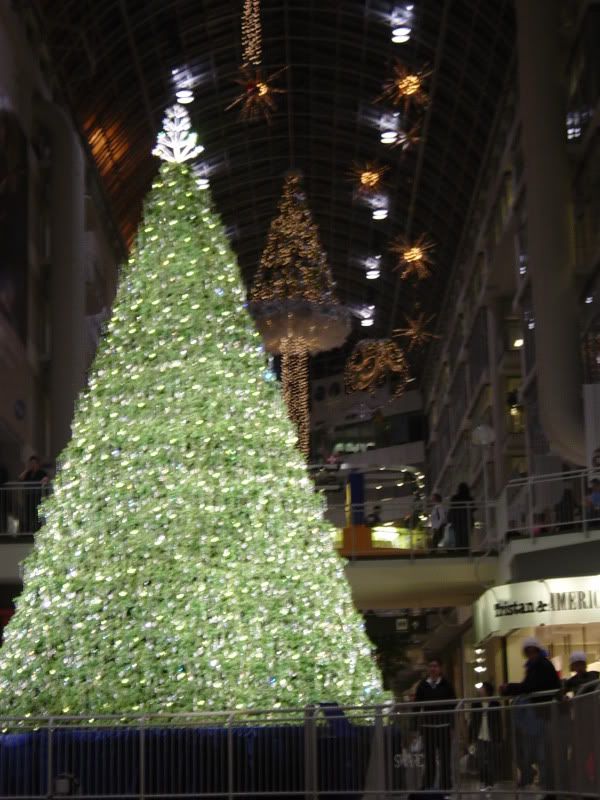 Can you believe that tree is covered in Swarovski crystal? You should see it glitter! We managed to get a fair amount done but still have quite a bit to go. To treat ourselves we thought we'd stop out our favourite local haunt for a pint and their new winter menu, but as they are really the one and only 1 cool place in the 'hood, they were full. So instead, we indulged in a spicy bottle of Rioja and came home to relax.
And that was my Wednesday. Lucky me :)