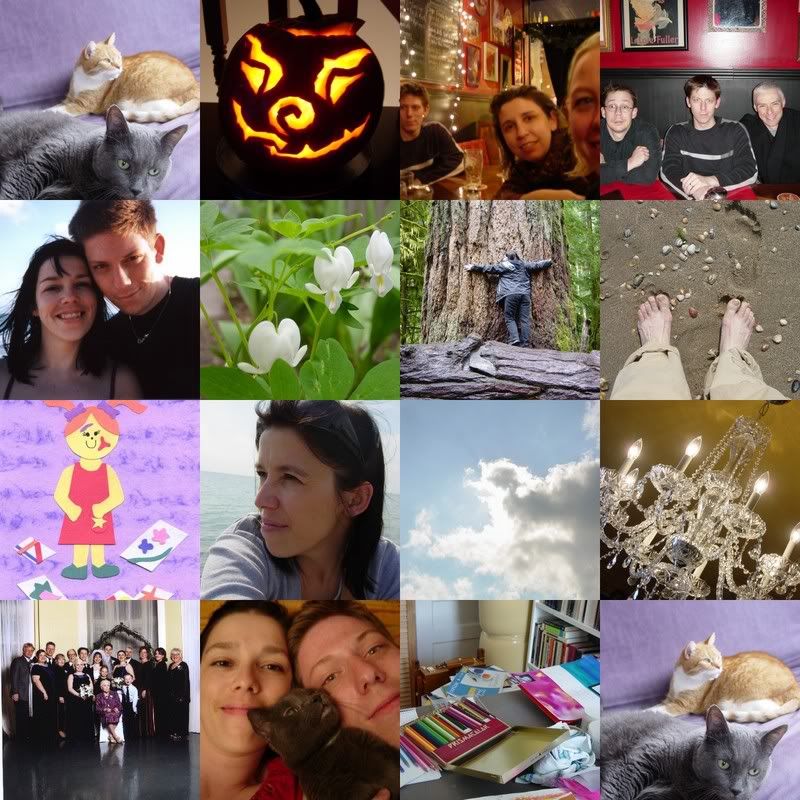 My first reaction to the second chakra, the sacral chakra, is "YUM!" When I was reading about the kinds of things this chakra covers (emotions, desire, sexuality, sensuality, pleasure, creativity), I was so energized. I love this stuff. It's all about the joy of being alive. It's about being free to express and receive. It's about a joyful flow of energy between you and the world. It's about sharing and experiencing. It's about playing. I get happy just thinking about it! I feel a smile start to curl my lips and a twinkle start to sparkle in my eyes!

Having said that, when it got down to some of the questions that asked what I was doing to indulge this part of me, I was absolutely stunned to find how little I was doing! Perhaps I have been taking this whole side of me for granted, assuming that because it's such a core value for me that I have it in my life. I find pleasure and joy walking down the street and looking at people's gardens or eating my breakfast or being barefoot. But what I haven't been doing recently is actively inviting it into my life and the life of my loved ones. Well, something sure has to be done about that! And in the next 2 weeks I'll have fun exploring the possibilities!

I think a great place to start is one of the questions that Sonia asked in this section. I'd love to hear your answers too.

What are your favourite pleasures in life?
juicy, fresh fruit

flowers, especially white ones

great showers

fantastic smelling self-care and home-care products

being barefoot

great clothes

time with my honey

the arts: theatre, dance, art, books, films, music

creating experiences: parties, dinners, rituals, theatre

trees

getting dressed up

holidays and special occasions

beauty

my loved ones

the sky

sacred spaces

things that sparkle

spa indulgences

great wine

keeping my own schedule

dancing

laughing

the wind in my hair

self-discovery

a good cup of coffee

creative projects

going for walks

beautiful homes

Nia

gardens

compassion

human connection

cats

stimulating ideas

after-dinner tea

jewellery

thunderstorms

a pampered body

touching