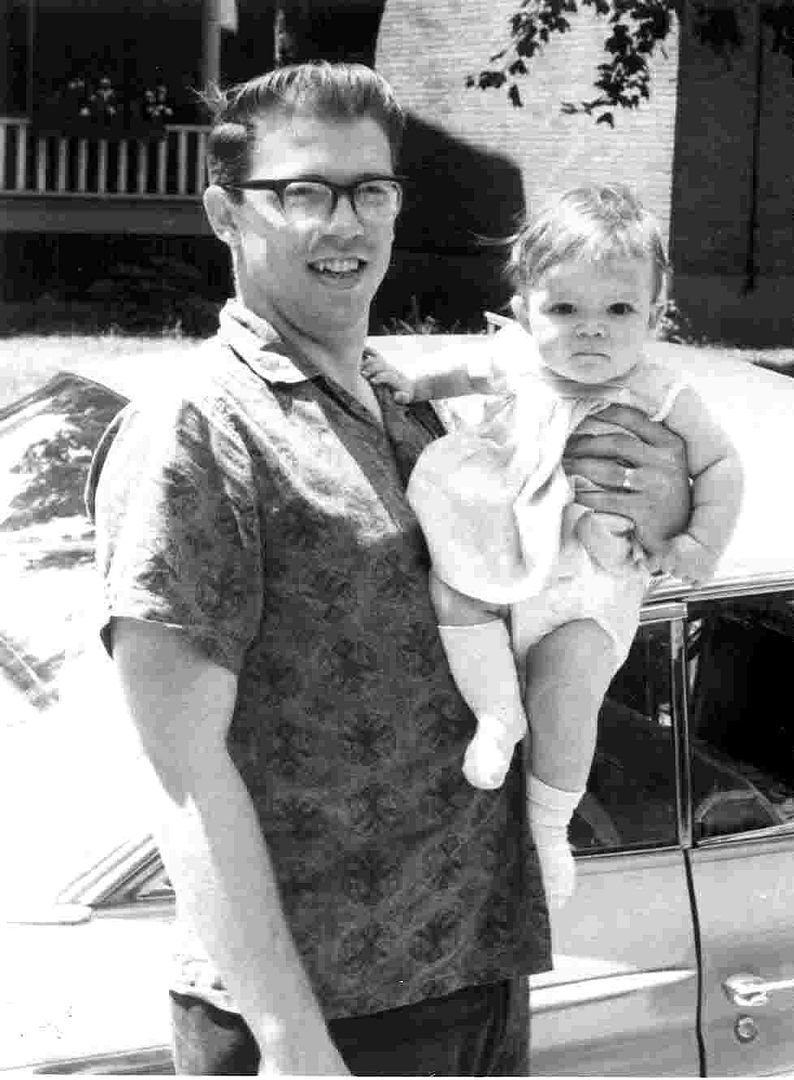 When I read this month's challenge was "with someone," this picture of me and my Dad immediately came to mind. I have always interpreted this picture as me being kind of wiggly and disgruntled, pushing away from my Dad and clearly having had enough of this photography thing. As my Dad and I currently have a rather challenging relationship, that had resonance and also made me sad.

Today I took the time to give it a a fresh look. For the first time I noticed that there's not really any tension in my little right arm that's up against his chest. It doesn't look like I'm pushing. And my legs are relaxed as they find a way to perch on him. It occurs to me that maybe I'm actually steadying myself on my Dad, finding a secure position, though perhaps because I'm not feeling 100% supported. I see that I'm not grimacing or crying, but I am looking incredibly serious as I make eye-to-eye contact with the photographer.

I'm curious about what else was going on. Who was behind the camera? What happened next? Where are my shoes? And I wonder what my Dad would see if he looked at this picture now.
See more Self-Portraits
here
.
Visit Starshyne Productions.