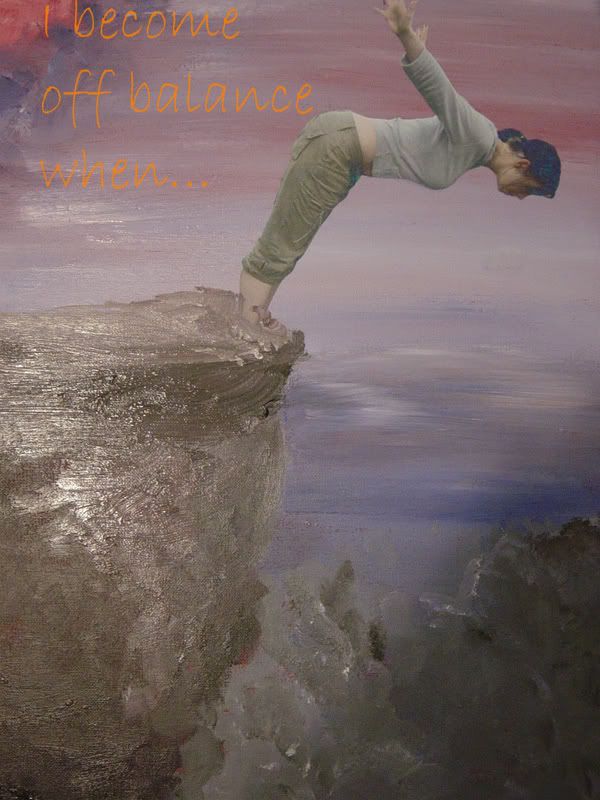 I felt so honoured when Melba asked me to host this week's question at Mixed Media Memoirs. I love this weekly challenge that blends words, art and personal exploration. One of the things I love most about it is that no topic is every closed! You can dig into whatever grabs you, and you can do it in your own time.
This is a picture of me combined with a painting I made. I've answered the question here. What will being off balance inspire you to create?
PS. Looking at the painting today, I think I must get off balance when an "e" kicks me in the butt!