What a week this has been. The pivotal moment of the week was my resignation. I have always said that when that day came, I would be opening up space and time for what I truly love. And miraculously, things I love have started showing up. Thank you, universe!
Sunday:

Another big step on #88 on my 101 Things in 1001 Days list: get window coverings for the kitchen. These blinds are bought and 1 of 3 are now up. Progress! We love the clean line and the way they soften the light that comes into the room. We don't love that IKEA put warning labels about the chain directly on the bottom bar with the strongest glue in the world!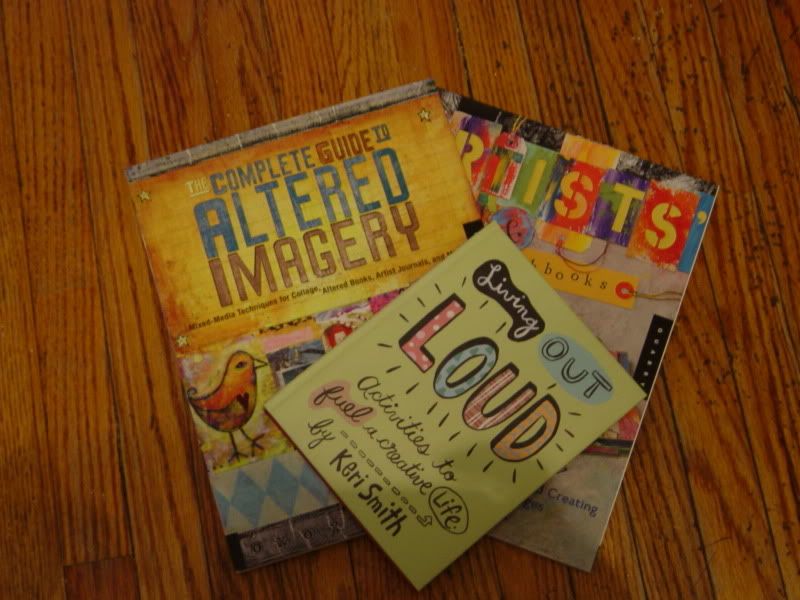 Monday:

I ordered these books from Amazon.ca what feels like a million years ago. As I had decided to quit, I thought, hmm, I should really cancel that order because it would be wise to be a little bit careful with money during this transition period. And before I could, bam, they finally arrived. Coincidence that creative inspiration arrived on the day I wrote my resignation letter? I don't think so.
The books are
The Complete Guide to Altered Imagery: Mixed Media Techniques for Collage, Altered Books, Artists Journals and More
by
Karen Michel
,
Artists' Journals and Sketchbooks: Exploring and Creating Personal Pages
by
Lynne Perrella
and
Living Out Loud: Activities to Fuel a Creative Life
by
Keri Smith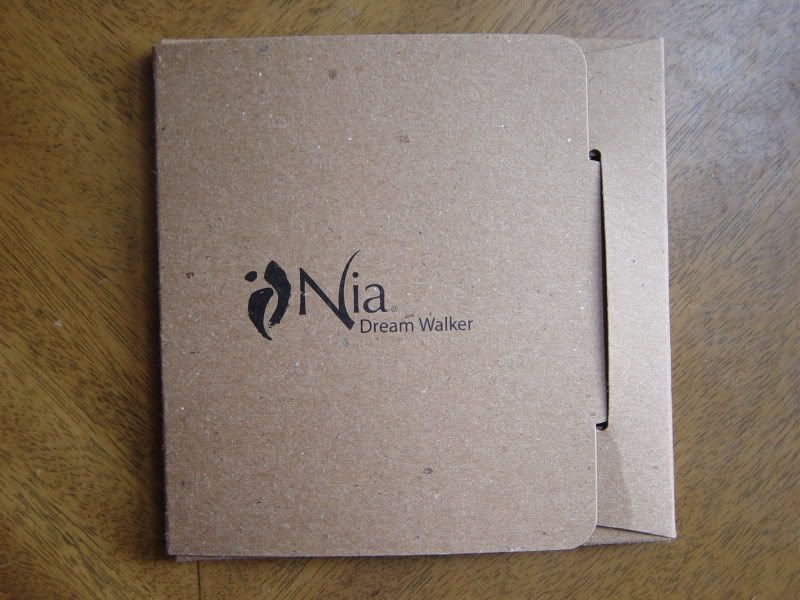 Tuesday:

My Nia teacher is running a workshop on learning a particular routine, and I've decided to take it. That meant I had to order the routine that she'll be working with and it arrived on the day I quit.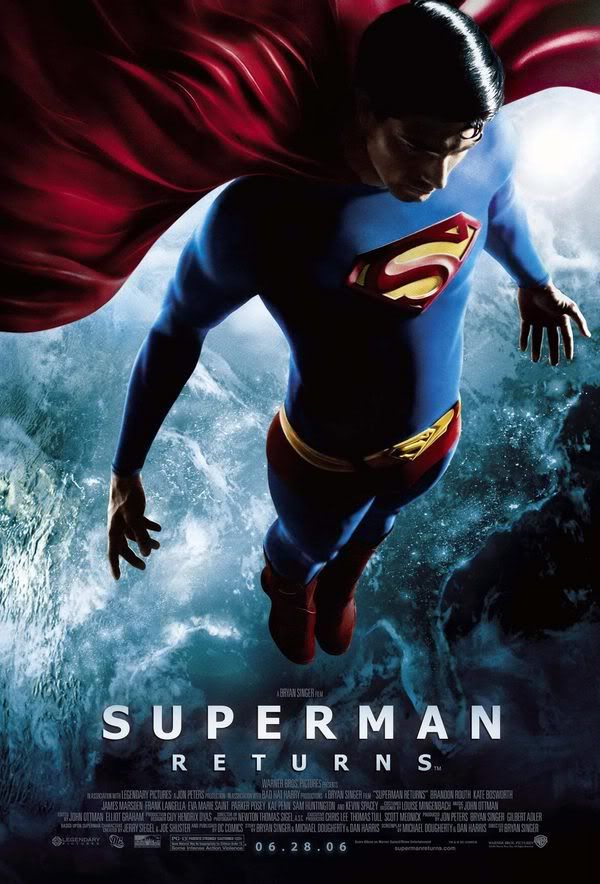 Wednesday: Justin and I went out to the movies and saw Superman Returns. I didn't think it was great, in fact sometimes it was rather dull (particularly with the villains, which is a bit odd), but ultimately it still touched me. It took me a while to warm up to the new Superman, but I did. And in a new way I understood the power of being rescued.
Thursday: Now one thing that was certainly not dull this week is So You Think You Can Dance. This is a recent discovery for me, and when I watch it, man, they can probably hear me cheering, laughing, shouting down the street. It reminds me of when my dad used to watch hockey games. The only thing I don't enjoy about this show is that during the auditions there was a lot of spirit-crushing criticism, and I just don't believe that is ever necessary. Ever. But other than that, I enjoy the way it showcases choreographers, shows a broad range of dance styles and they dancers are outstanding! I was truly sad about the man they cut this evening.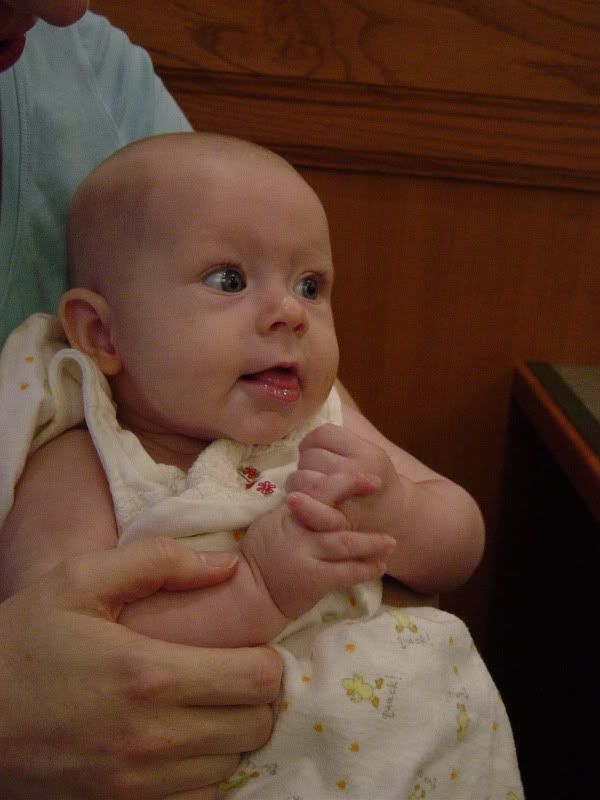 Friday: And I have 2 pictures for Friday. At lunch it was a real treat for me to go out for a meal with friends, including my friend's darling baby girl. Isn't she sweet? She sat with me for quite a while, good as gold. I should have asked someone to take a picture of that!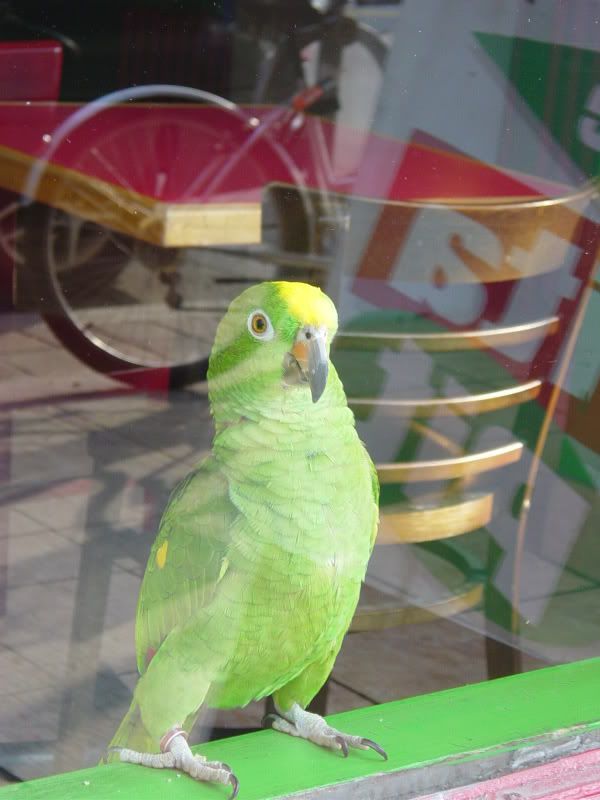 And Shannon and I couldn't quite believe our eyes as we were walking down the street and passed a Pita Pit and saw this colourful fella in the window. I'm guessing he's not really allowed to be in there, but he showed no shame and posed for this pic.
What a great week!