It's been a while since I've done an appreciation post. I miss looking at my week through the lens of gratitude, and so I'm getting back in the habit.
Sunday: How scrumptious are these reds? How festive? Justin and I were lucky enough to go over to Shannon's for a delicious meal that we finished off with the glorious strawberries and a summery rose!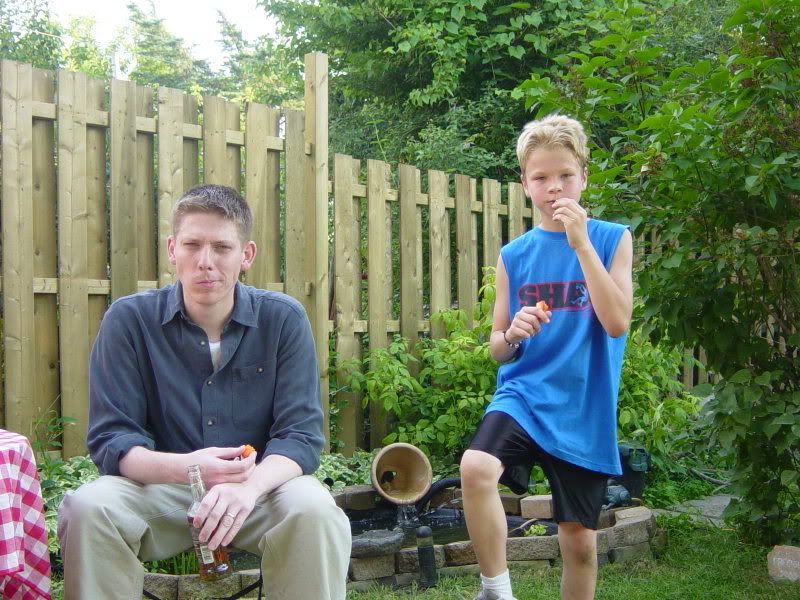 Monday:

Nothing says Canada Day like a barbecue. We had the greatest time over at my brother-in-law's. This is just my favourite picture of my oh, so, serious husband and nephew. Um, I'm figuring you can guess which is which.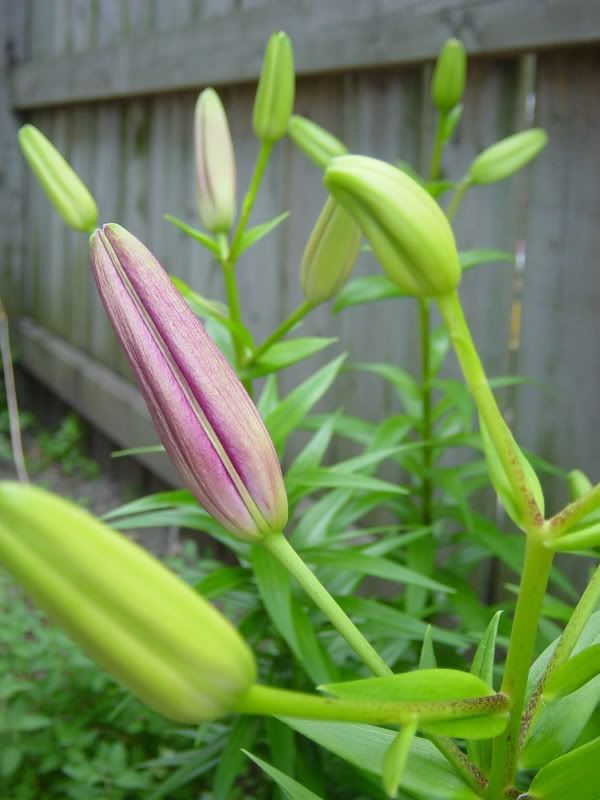 Tuesday:

I was thrilled to wake up and look out our living room window to see the promise of colour appearing on our lilies! I ran outside and took a picture right away. I'll be sure to post one of the blooms.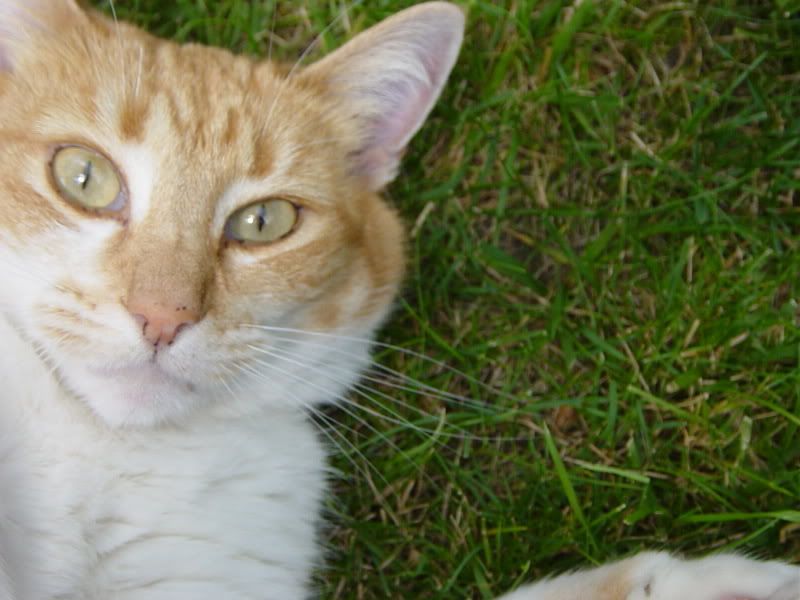 Wednesday: I went out to the garden to take some pictures and suddenly heard an insistent and friendly meow. Then this little guy just found his way over our fence and was ready for cuddles and affection. What a sweetie. We saw him last week for the first time and he could absolutely be our Jinx's brother. Of course, when she saw him out our window, she was just as interested but far less enamoured! (Hiss!)
Thursday: I went for my first Artist's Date. I had decided to go to this fancy little outdoor/gardening store and as I was approaching it, I found these sculptures behind a gallery. How wonderful. Of course, it is Toronto - hence the shopping cart abandoned amidst these captivating works of art.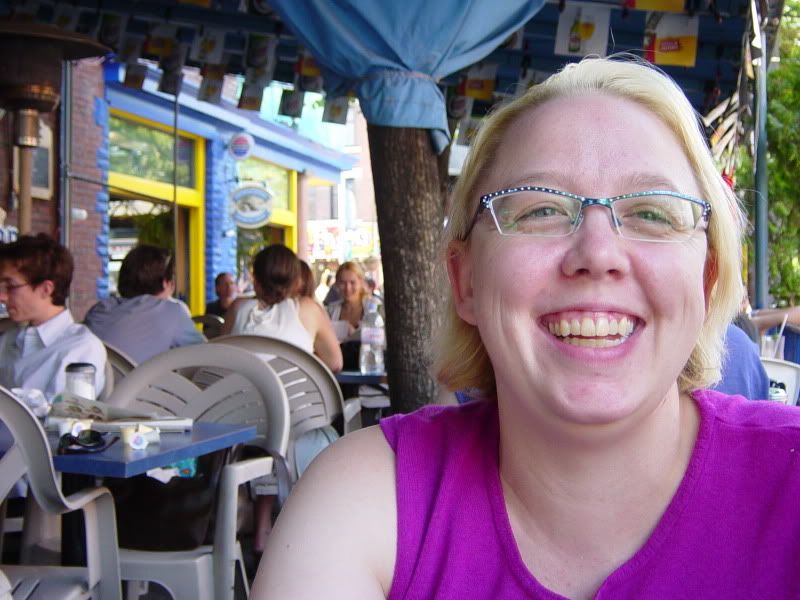 Friday: And as always, my Friday treat is hanging out with my sister Shannon. We decided to lounge on the patio of Futures bakery, a student and Fringe participant staple. It's been years since we've been there. The mashed potatoes are as good as ever!