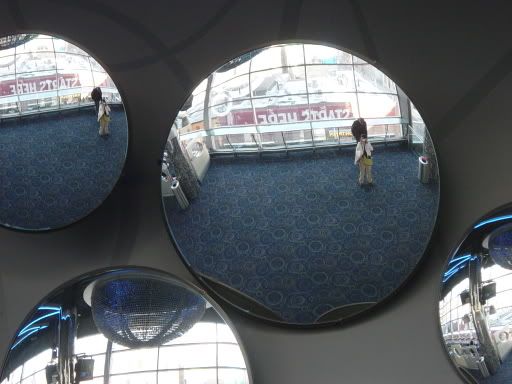 This picture inspired me to introduce myself through some different perspectives.
From the perspective of...
My husband, Justin, I'm "tenacious and psycho."

My sister Shannon, I'm "excitable and enthusiastic."

One of my coaching instructors, I have "a heart with muscle."

The stars, I'm Sagittarius.

My cat Bascha, I'm her main competition for the computer chair.

Mr. Dix, my grade 8 homeform teacher, I "talk too much." If you knew me in grade 8, you might agree. Heck, you might agree now.

My garden, I'm an adoring worshipper.

My datebook, I'm an obsessive fan.

My Nia Trainer, I'm a deep pool.

My future self, I'm on my way.