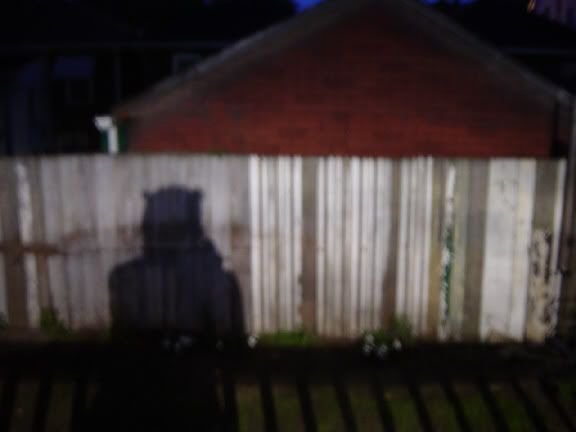 Congratulations to

Megg

and

Lainie

for creating a new and wonderful happening -

Sunday Scribblings.

Each Sunday they're going to share a writing prompt. This week it's "What would you attempt if you knew you wouldn't fail?"
This week I had a great epiphany about failing. I completed my certification exam. And thank you everyone for all your kind words and support. It really meant a lot to me. I felt supported and encouraged. After the exam, for the first time in my life I realized that there were only 2 outcomes: either I passed or I have more to learn. That's it. What a freeing belief that is! And in that spirit, I'll have a go at this week's prompt.
What would I attempt if I knew I wouldn't fail?
The two things that immediately come to mind are going to art school and also putting on my multi-disciplinary performance piece based on a well-known and exquisite tale. Both of these have been on my radar for a long time, and I have made only micromovements towards them. I've been creating more space and time for my creative self, and these are the two big aims for me in this area, along with continuing to broaden my skills, knowledge and media I can work with and providing myself with opportunities for inspiration and the self-care I need to feel nurtured.
I would start teaching Nia and continue in my studies of it until I attained my black belt. My focus would be working with people who don't feel like they can dance but long to and people who want to get their bodies moving and enjoy it but need a safe and comfortable place to do so.
I would run a centre designed to provide people with new and fun experiences that would also enhance their self-awareness. One day the exploration might be baking; the next, fingerpainting; the next, drumming; the next, bellydancing. This would all take place in a big and beautiful home in the either the Annex or the College Street neighbourhood of Toronto.
And the coolest thing is I can feel some new ideas niggling at me. It's like they are little fishes deep in the water, and I can just catch a glimpse as they swish by. I'm very curious what they will be when they decide to reveal themselves.
I would go on more adventures.