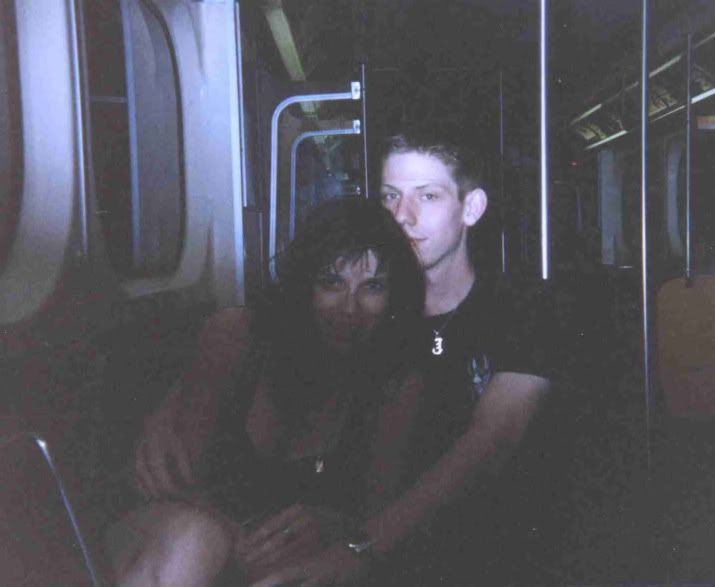 Last "All of Me" Self Portrait Tuesday, I celebrated the sunbeam-y part of me. I thought it only fair to include a nighttime version as well. My sister had this little treasure tucked away in one of her photo albums. Oh, my!
I keep laughing when I look at this photo. I look like I should be in a Wes Craven movie about werewolves, werewolves that haunt the downtown clubs of Toronto and frequent the TTC (our subway). We had the time of our lives when we were clubbing. I've never felt so free. My sister and another close girlfriend of ours (Hi, Gala!) and I were out there all the time. We had our spot for Thursdays, Fridays, Sundays and Mondays. Saturdays were too busy and attracted a crowd we didn't love. Tuesdays never had anything cool happening. And Wednesdays were a bit borderline. Thank goodness every night wasn't great for clubbing because it gave us some time to sleep. Not that we felt like we needed any sleep. Far from it.
Looking at this picture (flattering as it is, lol) I'm reminded how important it is for me to invite some wildness into my life, and I mean great rebellious glorious wildness not something more like the chaos and madness of trouble. I don't know if you're like that but if things get too mild, too bland, too normal, I have been known to get restless and like a little monkey start looking for trouble to liven things up. So instead of trouble, this year I'm inviting in magic to stir this wild heart. I'm open to the amazing and the unexpected. I'll be planting magic seeds all year and am so curious about what will sprout.
And in that spirit, I end once again with my very favourite line from a poem:
"The wind is a woman and she dances."
Lorna Crozier