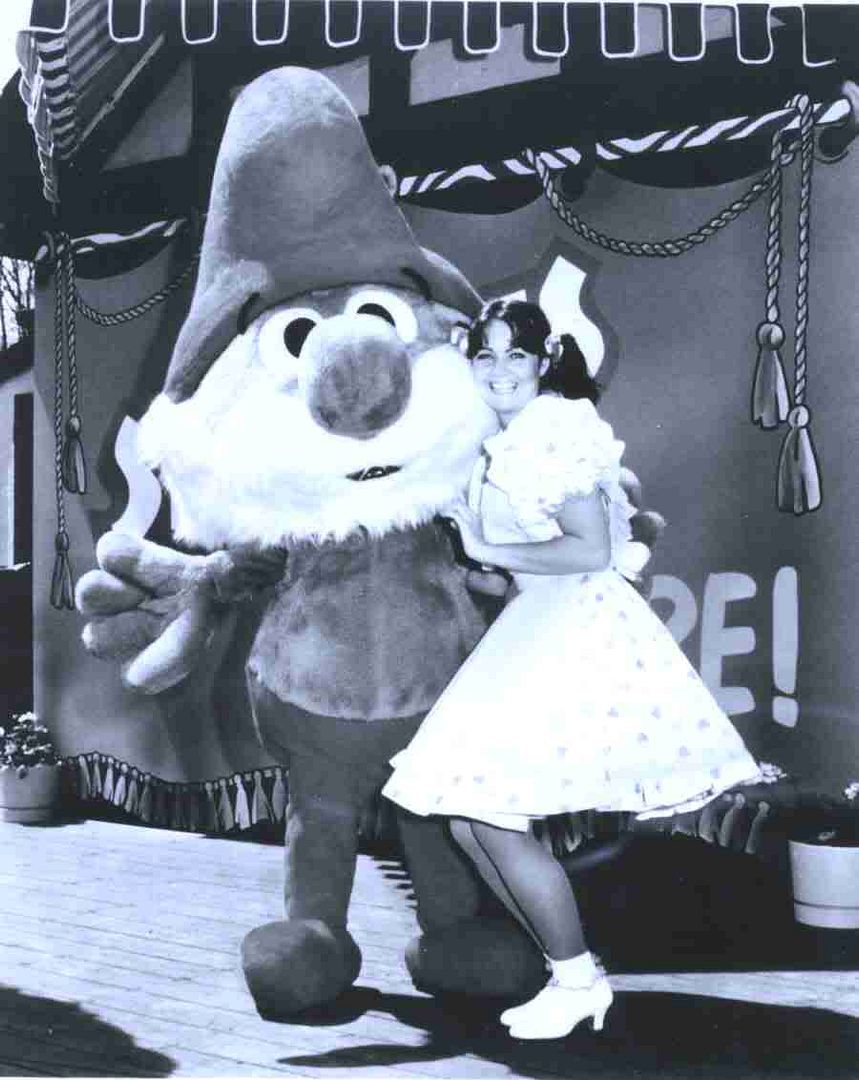 This picture is from the best summer job I ever had. When I was a teenager, I spent 4 summers working at Canada's Wonderland. The first year, I worked on rides. The next 2, at the dolphin show. And the last year, in the Smurf show. Now here's the funny thing, everyone. I am not the girl in the picture. Yes, I am a girl. And yes, I am in the picture. But I'm the one playing Papa Smurf!
What a blast we had that summer. There were 4 smurfs, and we were all young girls having fun. We would do a show and then pop out for ice cream or to chat with some cute boy or to see if we had time to take in a ride. My absolute favourite part of the job though was that we had to take dance class a couple of mornings a week. Yes, we had to take dance class. I remember thinking - what? they're paying me to take dance class?!?! It was the most awesome feeling.
Looking back on that time is also a reminder to me that I love having wacky memories, having done things that are perhaps a little bit odd or different. And I guess that's why I coach people who choose a different path, creative people who are trying to build a life around their own distinct personality that honours their heart and spirit. I am deeply committed that path.