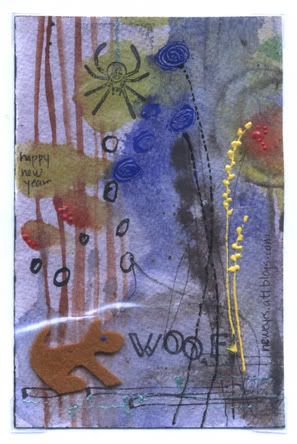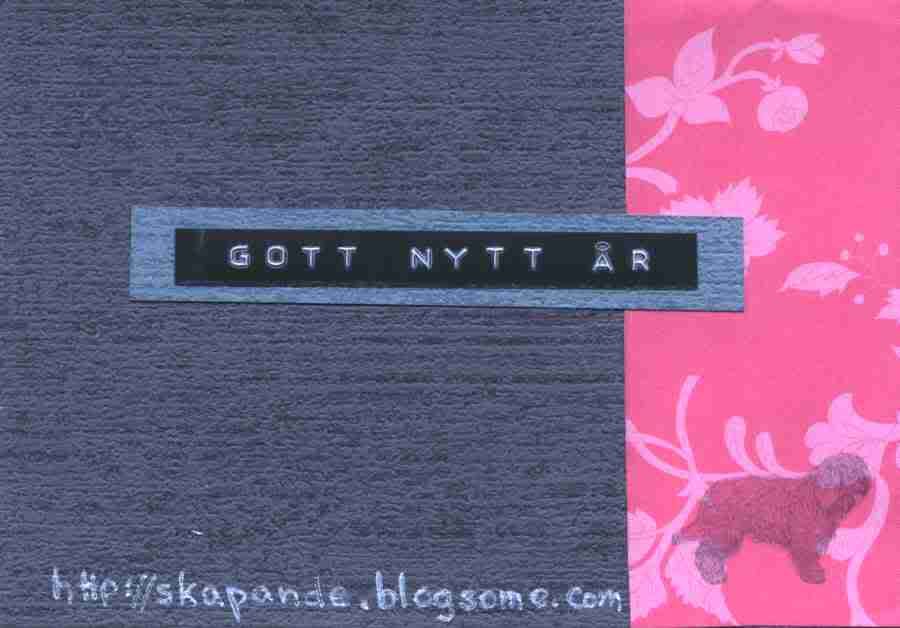 And I am absolutely thrilled to say I've received 2 more postcards! Aren't they wonderful? The one on the the left is from Katie. Thanks, Katie! I love Reggie the puppy! And the one above is from Maria. Thank you, Maria!
I just love the colours and the texture!
Receiving these postcards is so fun. I'm loving seeing everyone's creations. I am feeling badly, however, that as a total newb I sent out my postcards without an envelope or covering to protect them. I hope they aren't thrashed by the time people get them! Live and learn!