My father-in-law is in town from Holland. Last Saturday Justin and I met up with him for coffee at our wonderful local spot.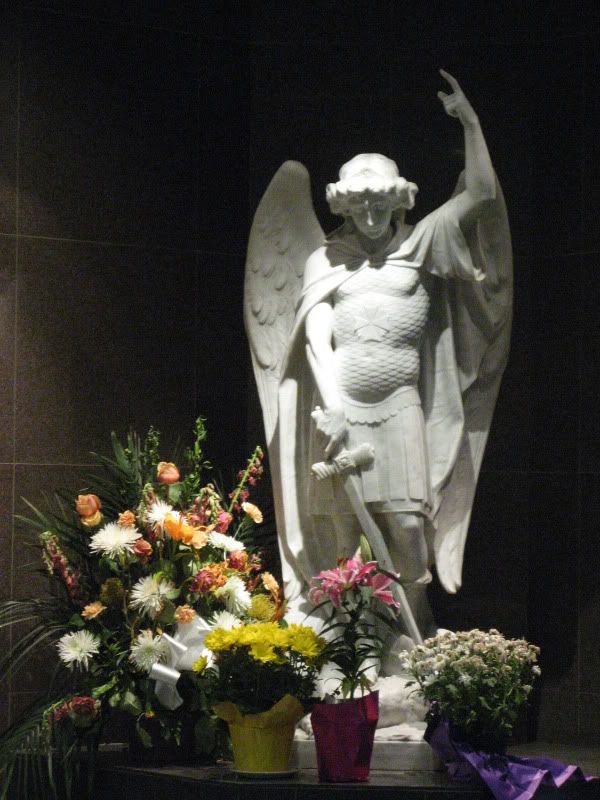 A lot of this week was spent at the hospital with a member of my family.
A late night coming home.
Getting amazing web development help from the wonderful Tara Joyce of
Elastic Mind
. Not only does Tara have web expertise, she also has a lot of great information for those of you who are, like me, an innerpreneur.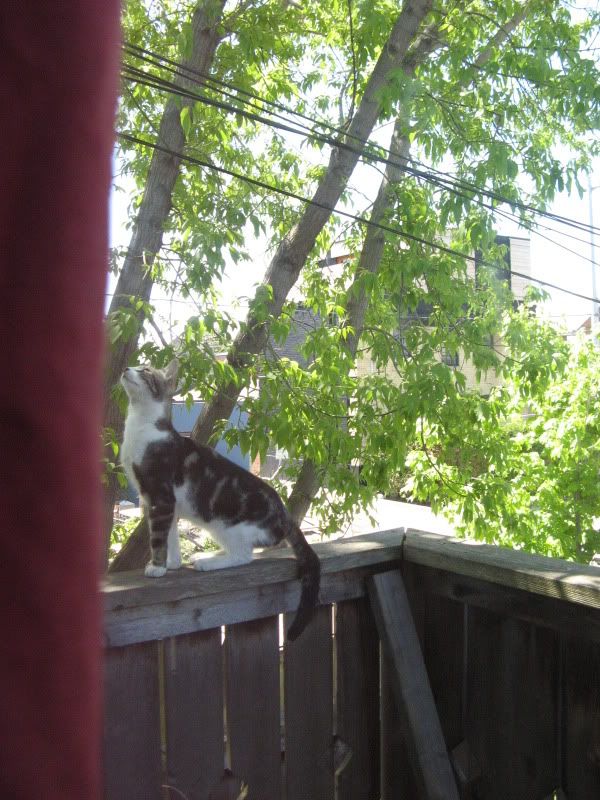 Hanging out with Shannon, this very daring local cat kept visiting. There must be something of great interest up there!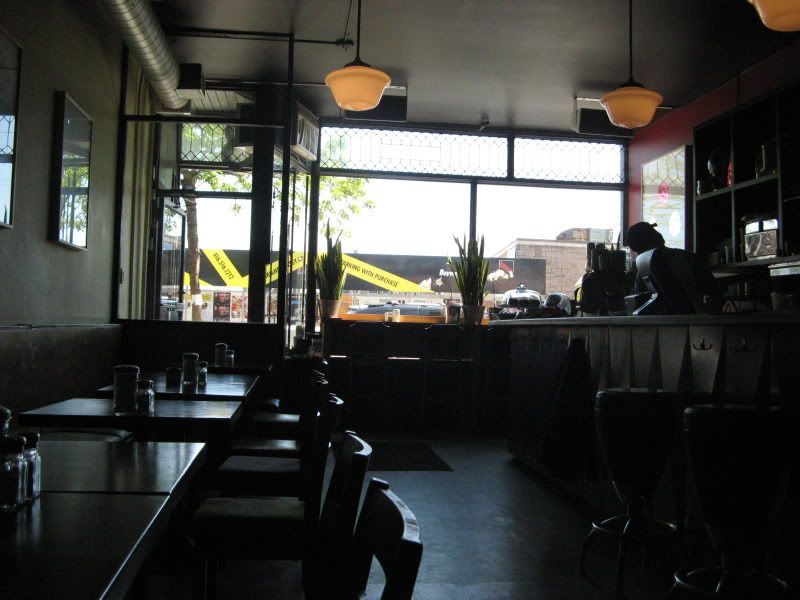 I'm not sure I ate a single meal at home this week! Shannon and I went for lunch at this cool local spot near her. It was just a beautiful day with a fresh breeze blowing in that front door and a delicious meal on the table.
Out for lunch with Shannon & Mom.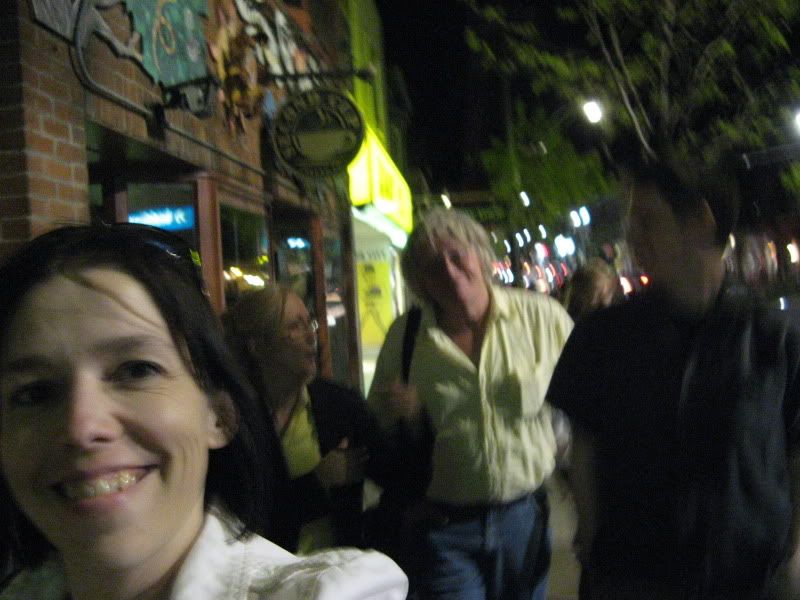 Out for dinner with my honey, his dad and a family friend.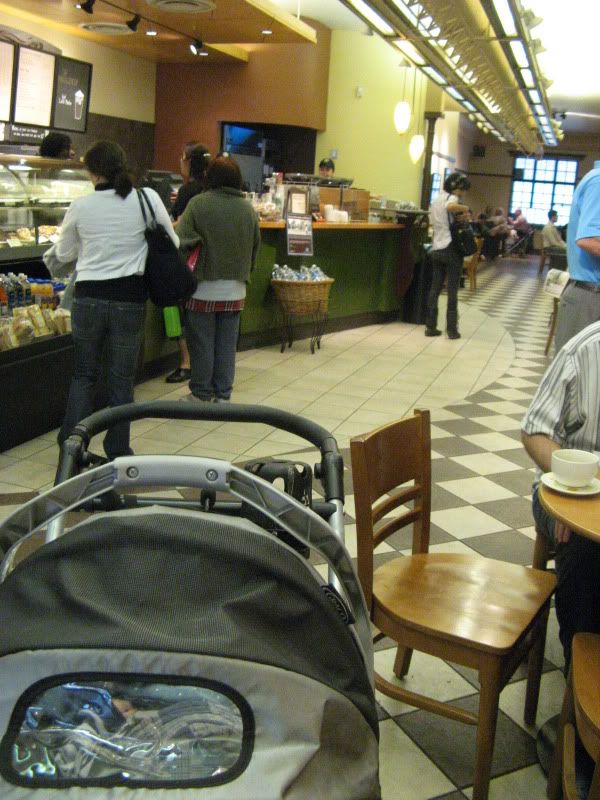 Coffee with the wonderful and insightful
Annabel
, who wrote
this wonderful article
for Balance Week here at Starshyne Productions. We meet up about once a month to chat about our entrepreneurial life. Having biz girlfriends rocks!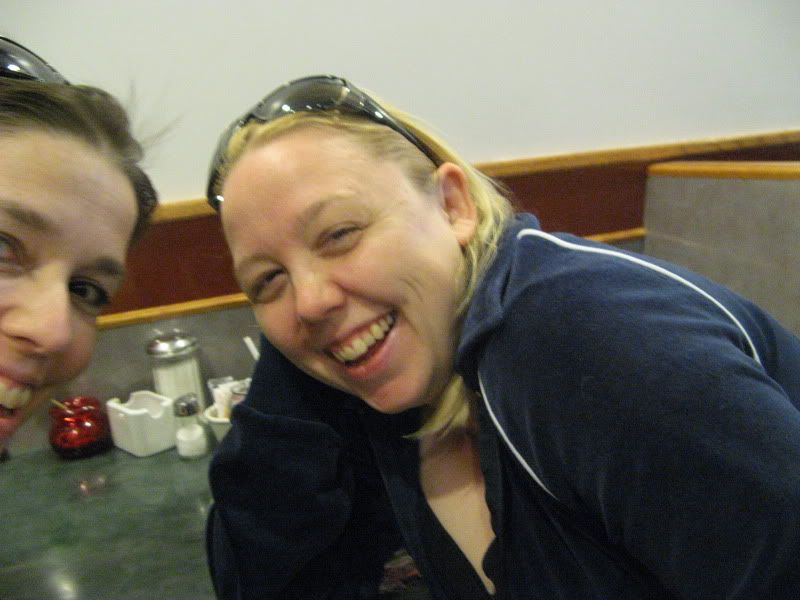 And Friday just wouldn't be Friday if Shannon and I didn't hook up and have some fun and giggles. That's the best way to end the week!
How was your week?
Project 365 is my attempt to capture a year in my life through a photograph a day. On Saturday's I'll post the week's pics. At the end of the year, I'll create a video of all these precious moments. Feel free to participate at any time. Yours can be Project 347 or Project 292. It's up to you. See the results of my Project 365 ~ 2008
here
.