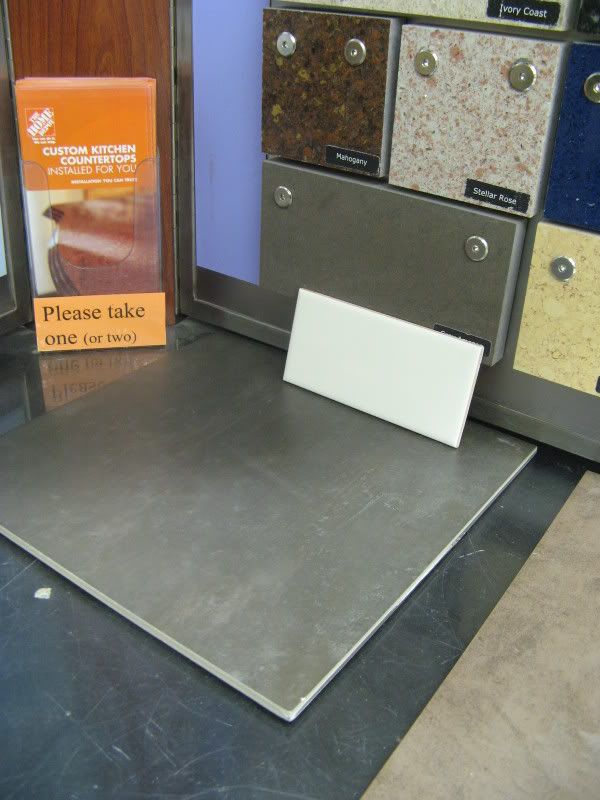 Nothing says romance like designing a kitchen together, and that's how Justin and I spent Valentine's Day, hehe. Truthfully, romance is all in the attitude and we had a wonderful time exploring possibilities and working together.
And we did cook ourselves this delicious meal when we got home - Cajun chicken in cream sauce over linguine with asparagus. Yum! I think we should make it again - immediately.
We simply didn't get enough of Home Depot on Saturday so we went again on Sunday. This time we had a meeting with a really lovely kitchen designer.
On Monday I was lucky enough to have coffee with the oh-so-wonderful
Danette
. We talked and laughed and plotted and imagined. It's always a treat to hang out with Danette.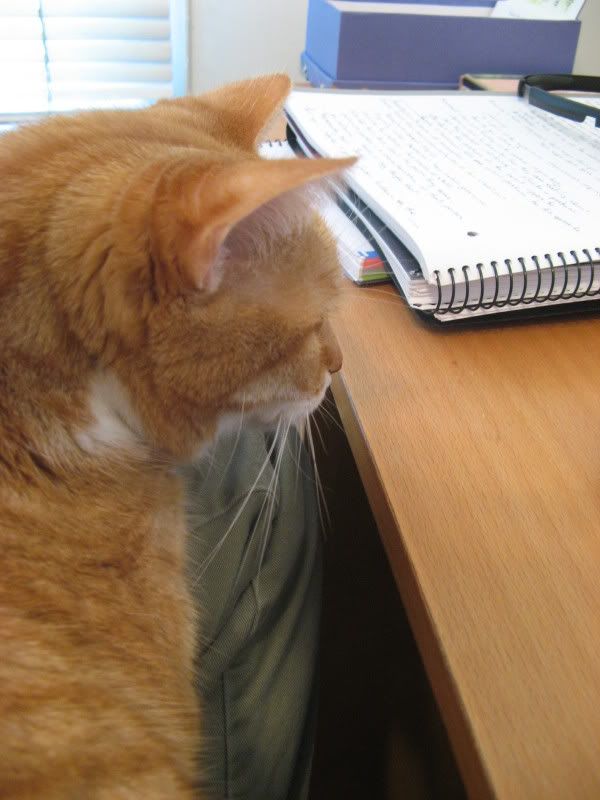 Because so much of my work is at home on the computer or on the phone, it's challenging to share what these days look like. I wonder what it would look like if I could give a snapshot of what's going on in my head! For now, I'll have to share a snapshot of what goes on at my desk.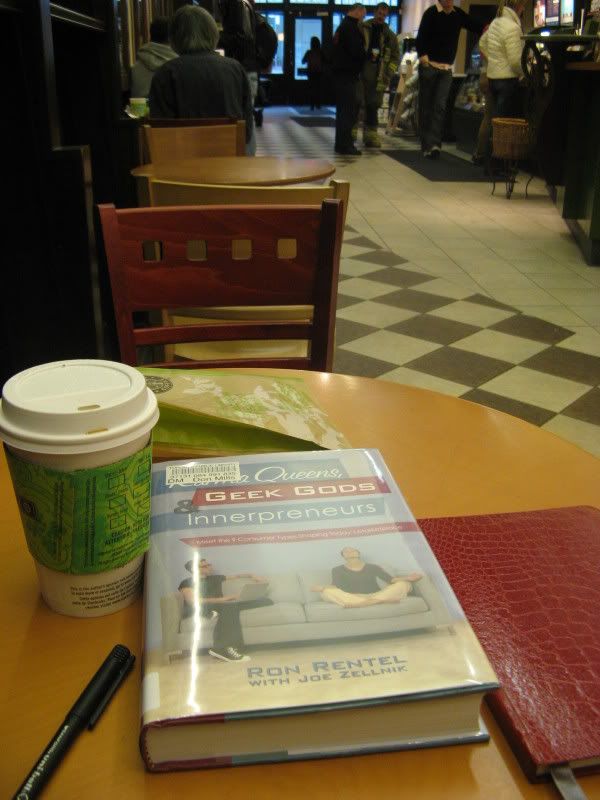 On Wednesday I was doing a lot of work preparing to be a guest for a call about using movement and dance when coaching, hosted by the wonderful
Jenn
. I took a break and had a coffee, pouring over the definition of 'innerpreneur,' a term that refers to those of us who put a high priority on our work being meaningful and an expression of self. I'm thinking about how much that description reflects my clients. You can read more about innerpreneurs at my friend Tara's blog, Rise of the Innerpreneur.
This past 2 weeks have been full of stretches and hard work for me, so Thursday night seemed like the perfect time to head out to our local and relax and catch up.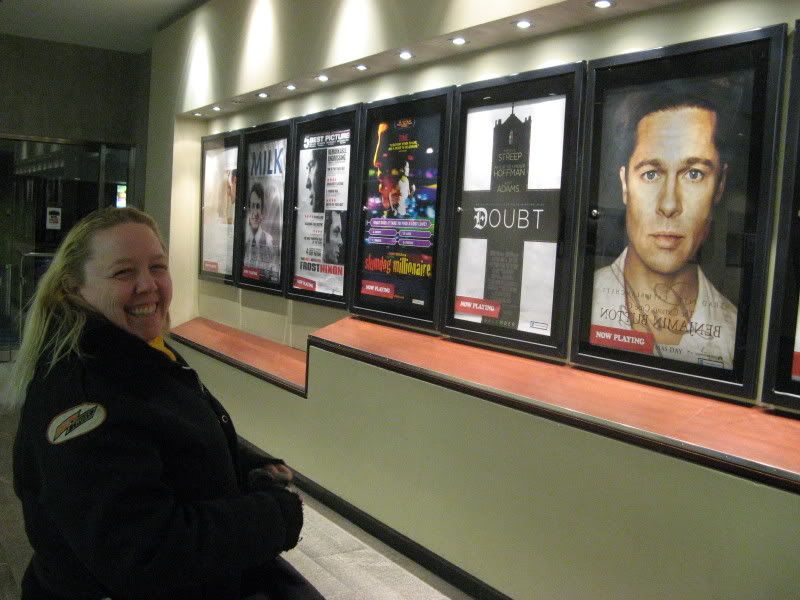 Friday
Shannon
and I went to see The Curious Case of Benjamin Button, which we both thoroughly enjoyed! It's always great to be hanging out with the
Movie Moxie
!
Project 365 is my attempt to capture a year in my life through a photograph a day. On Saturday's I'll post the week's pics. At the end of the year, I'll create a video of all these precious moments. Feel free to participate at any time. Yours can be Project 347 or Project 292. It's up to you. See the results of my Project 365 ~ 2008
here
.