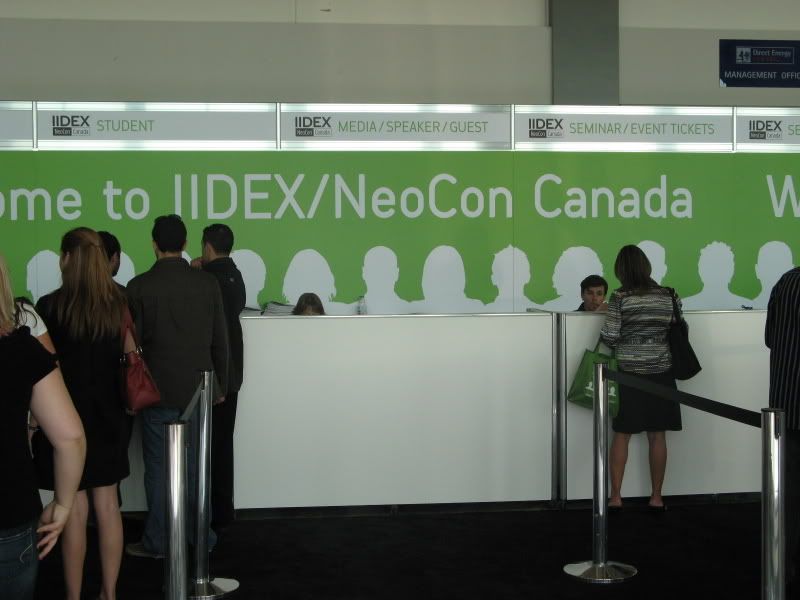 This past week, I had the great pleasure of speaking about blogging with
Romana Mirza
at
IIDEX/NeoCon
, "Canada's largest exposition and conference for the design, construction and management of the built environment."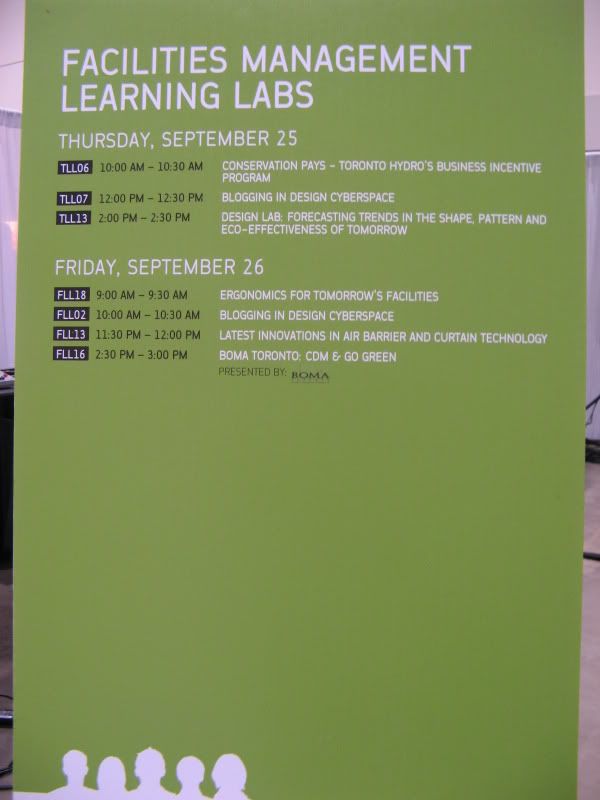 Presenting "Blogging in Design Cyberspace" was a great opportunity to share our experience in areas that both Romana and I feel passionately about - blogging, passion and authenticity. It was really fun to participate. We received great feedback and are looking forward to sharing this presentation in other venues.
The conference was in the beautiful Direct Energy Centre.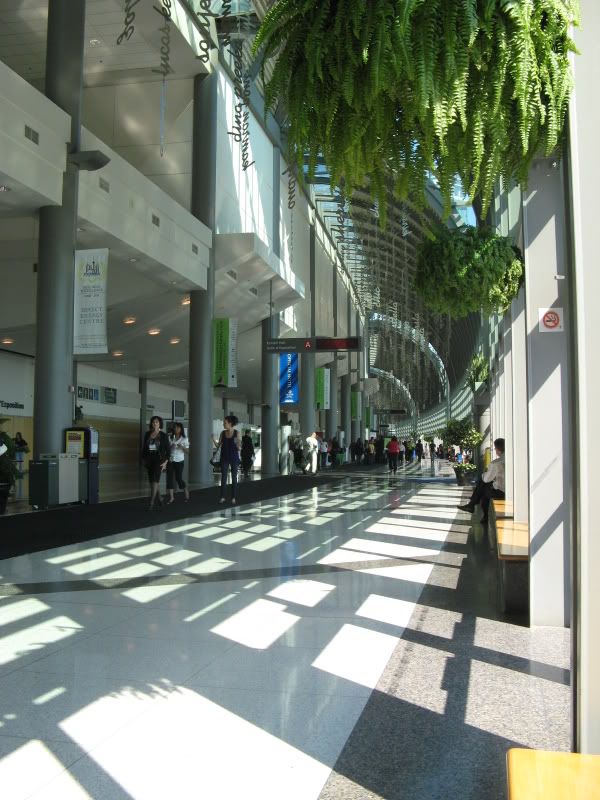 As well as speaking, it was a joy to walk around and experience forward-thinking design and great beauty. One of the things I loved was attention to detail, like in this display by Erth Coverings. When you walk in this direction, you are met with this gorgeous cool colour palette.

And in the other direction...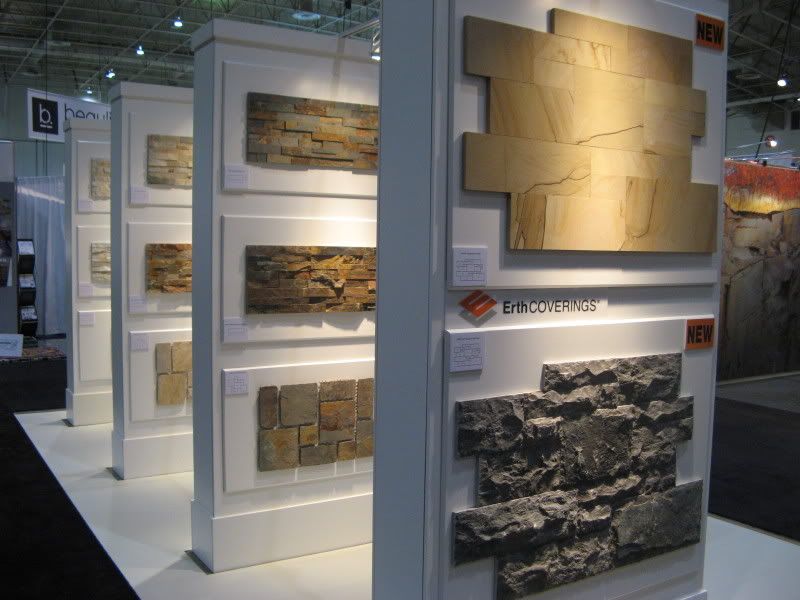 Fabulous! And for some reason, I was absolutely entranced by space dividers. With beautiful examples like the ones below, how could you not be? (The first one is so
Jamie Ridler Studios
. This helped me envision what my space will be like when that day comes)

And there was also a materials display by Material Connexion that blew me away. Not only were there 52 samples of amazing new materials but you could touch them all! This was my favourite: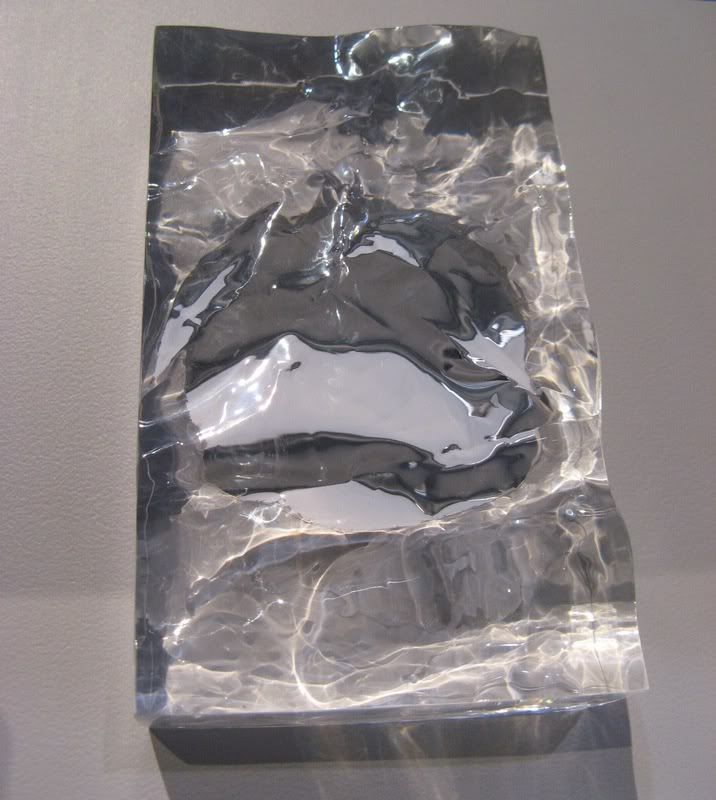 It was awesome to see that there was also a space for design students to participate. While we were there, there were many students building and planning. It was exciting to watch their process.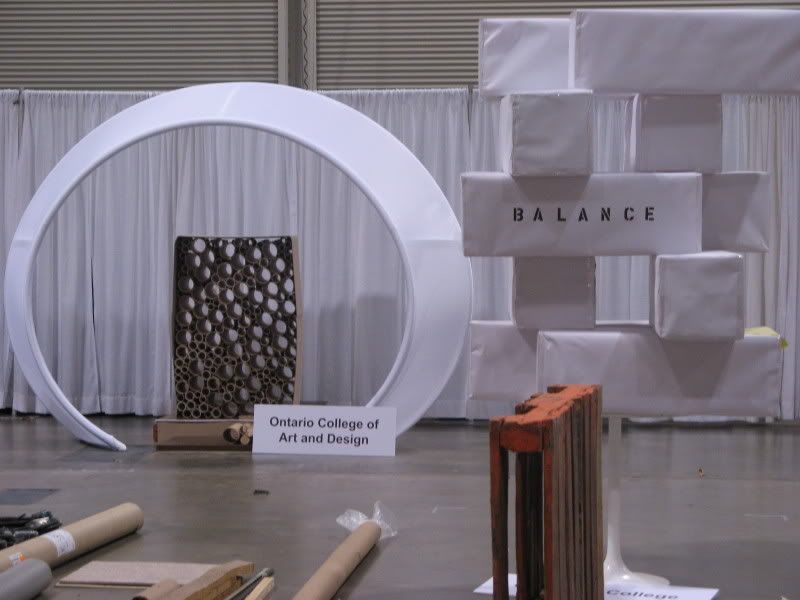 Everywhere you turned, there was something interesting to look at. I thoroughly enjoyed this poster contest geared towards saving Toronto's architectural heritage, something which I would truly love to see.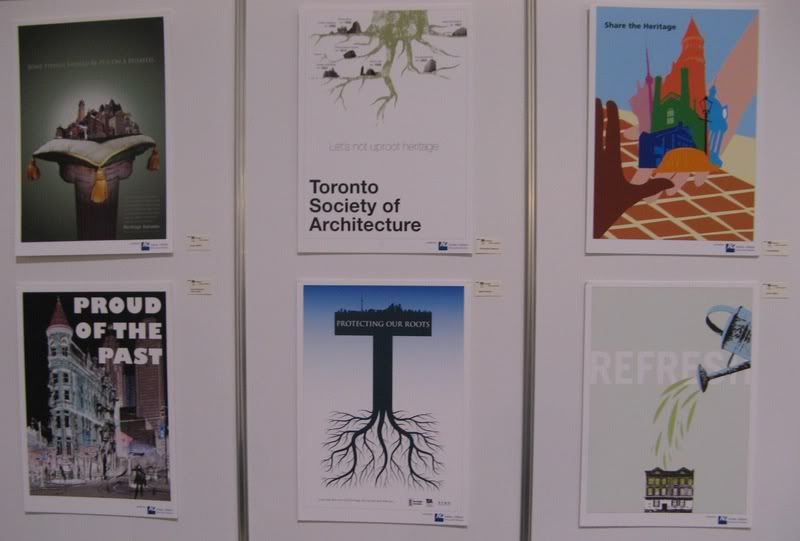 And there was a really cool display called Unbuilt Toronto which highlighted plans that had been created through the years that never saw fruition. This photo is of a series of models that were proposed for Toronto's City Hall in the '50s.