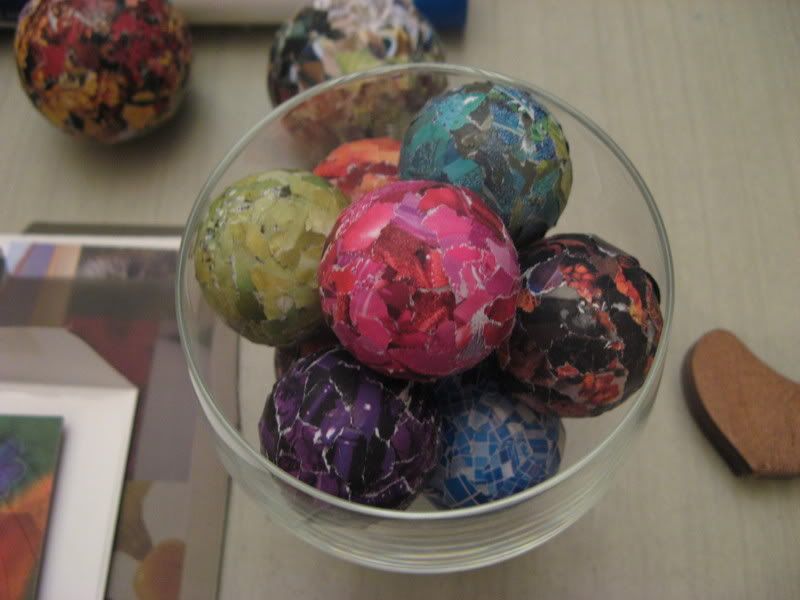 I've been a bit absent lately. Since Bascha's passing, my energy has been a bit low and my schedule has been really demanding. I'm slowly but surely starting to plug back in to the things that are important to me and that includes blogging.
I'm being very motivated by a book called
The Power of Full Engagement
. It's about focusing on managing your energy instead of your time. It focuses on 4 different aspects of your life: physical, mental, emotional, spiritual. Interestingly, the authors define spiritual as living in line with your values.
I've recently been doing a fair amount of values work. I've
written about values before
. Getting clear on your values can provide a powerful guidance system for creating a life you love. I've seen the impact for my clients, in
Circe's Circle
and also personally. By values, I literally mean the things that you value in life, the things that are important to you.
In The Power of Full Engagement, they suggest turning your values into virtues by getting into action on them. They suggest that for every value, you start looking at what you can actually do to honour them. I've started this process and was amazed at how certain actions honoured many of my values and had lots of bang for the buck. For example, a self-care activity like going to the spa honours my values of life, love, beauty and pleasure. That's a whole lot of value! Cleaning actually honours my values of home and of beauty. In some ways it can also honour my value of love, celebration and magic.
I've got a lot more work to do but thought I'd share the start I've made in looking at actions I can take towards honouring my #1 value. I start off with some general ideas but am working on getting more and more specific.
I can honour my value of LIFE (enjoying it, living the sacredness of it, connecting to it, being sensitive to its rhythms) by:
self-care

healthcare

fitness

cultivating self-awareness

honouring my relationship with the Universe

experiencing life

respecting and valuing others

eating nourishing food

getting enough sleep

expressing gratitude

getting outside

celebrating the turns of the season and holidays

celebrating birthdays

not wasting energy on things that don't matter

recycling

gardening

following the energy

taking care of my cat, Jinx

participating in activities that bring me joy

photographing life

chatting with the Universe

throwing parties

dancing
What are your values and how might you honour them?