Justin and I had such a memorable Valentine's this year. Instead of going out for dinner, we decided to make dinner at a cooking class! We signed up for a Valentine's lesson and meal at the
T Spot.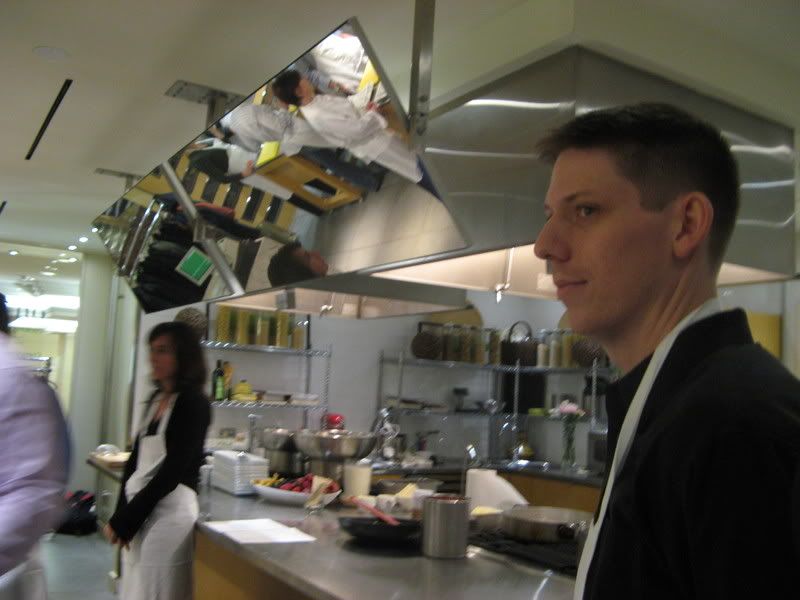 The menu was fantastic and the experience a lot of fun. We broke into different groups for varioius appetizers, salad, main course and dessert. Justin and I volunteered for the main course and learned how to make a beautiful sauce for beef tenderloin.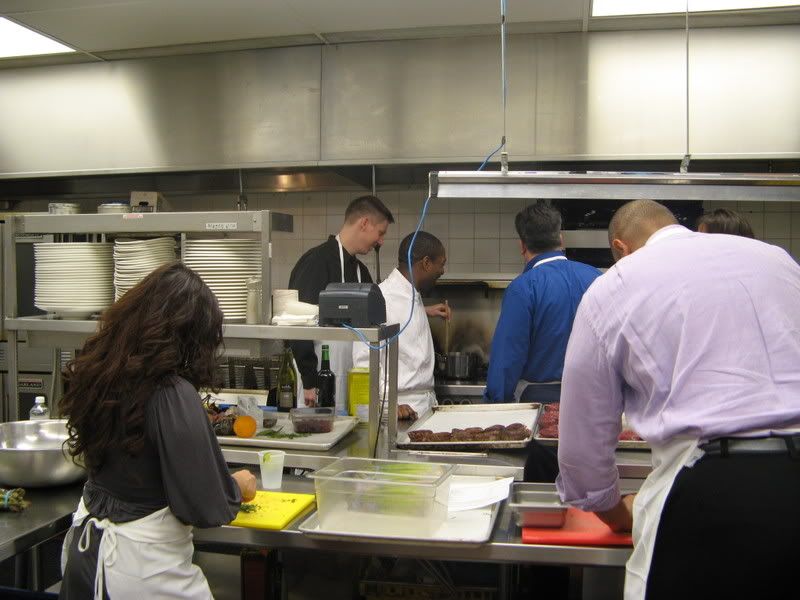 It was exciting to be in a professional kitchen and seeing how different the scale and intensity is.After we'd done our cooking, we were able to enjoy it in a lovely dining room.