Halloween is upon us! What fun! A while ago
Shannon
suggested the idea of dressing up as what you want to be in the upcoming year and that idea totally stuck with me. I played with a few ideas but finally was totally inspired to be a hippy, or actually more like the "hip '70s love chick" that my brother used to call me. This represented to me being more relaxed and at ease, just letting things happen and being good with what shoes up. I felt totally at home in my hippy digs.
I felt slightly less at home with my husband as a corporate zombie: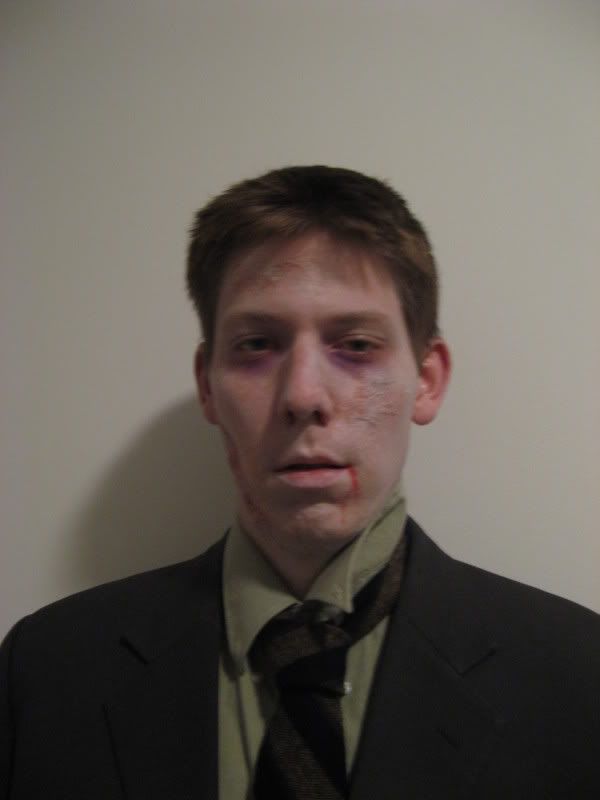 This was the picture Justin had on his passcard as Zombie #402-A1, employee at Most Eat Brains Inc., Department of Ughhh! He cracks me up. Clearly Justin did not dress up as what he wanted to be next year, hehe.
What do you want to be?