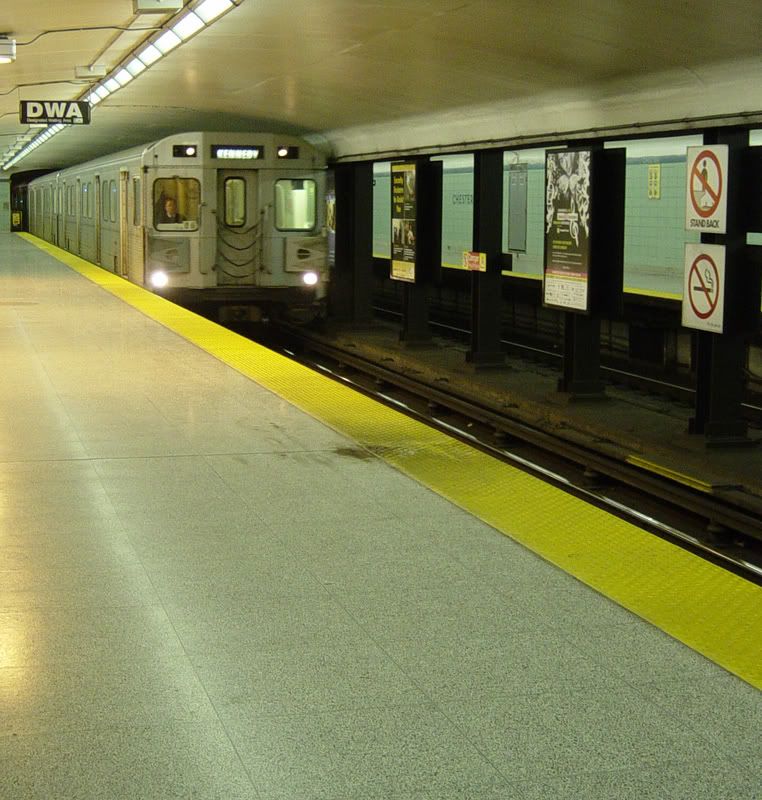 This morning on the subway, I witnessed this interaction and haven't quite been able to stop mulling it over. What do we consider to be polite?
The Scene:
Subway rush hour. Subway interior, not too crowded but almost all the seats are taken and people are standing.

The Players:
A girl, approximately 15 years old and a student
A rough-around-the-edges man in about his 40s
A tall young guy in his 20s, a bit of a toughie
A woman passsenger

The young girl is sitting in a seat with her bag and papers beside her. She looks like she's doing homework or prep for school.

The bit-rough guy says to the girl, "You should pick up your papers and let this lady sit down."

The young girl looks very uncomfortable, slightly afraid of this older man, and moves her things.

The bit-rough guy says to the woman passenger, "Go ahead. Sit down." And then reminds the young girl that she should always keep her things off the seats so that people can sit down. He explains that some people are too shy to ask for themselves.

The young girl doesn't say anything, still looking uncomfortable. The woman passenger does not say anything and does not sit down.

The tall young man says to the bit-rough guy, "What are you talking to her for? You don't need to worry about her. She can do whatever she wants. Just worry about yourself."

The bit-rough guy explains again that some people are shy about asking for the seat.

The young man more aggressively says to the guy, "She can do whatever she wants. Don't worry about her. Just worry about yourself." And gets off the subway.

At this point, so did I.

Who was the arbiter of politeness here? Was it inappropriate for the man to suggest the young girl move her things simply because he was dishevelled? If it's reasonable to do whatever you want, then why wasn't it okay for him to express his opinion? And clearly there's hypocrisy in stepping into a situation that has nothing to do with you to suggest someone worry about only themselves. And at the root what concerned me most deeply was the belief that what is appropriate is worrying about yourself.

What do you think?