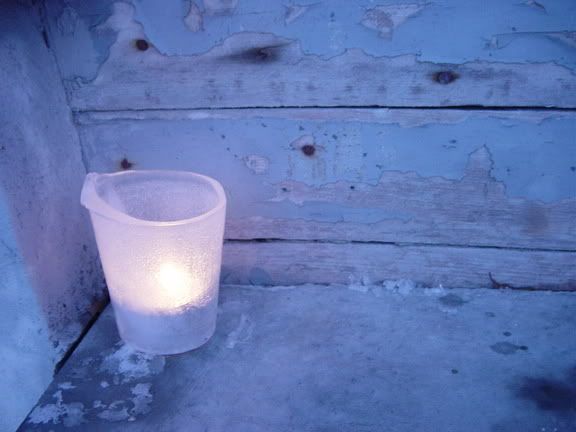 When I posted my candlight picture for Photo Thursday, Michelle asked me how I made the ice candles. As best I can, I'll share the instructions. They are so pretty and a great way to decorate outside for a winter occasion.
You need 2 sets of disposable cups (not plastic though) of different size. The smallest size must have a base that will fit a tealight candle.
Add a small amount of water to the larger cup and then put the smaller cup inside. The tops of the 2 cups need to be level. So you will need to either put some kind of a weight in the small one(coins, little stones) or tape the tops of the smaller and larger together where they are level (this is what we did). And then put them in the freezer.
Once frozen, simply remove the disposable cups from the ice and voila.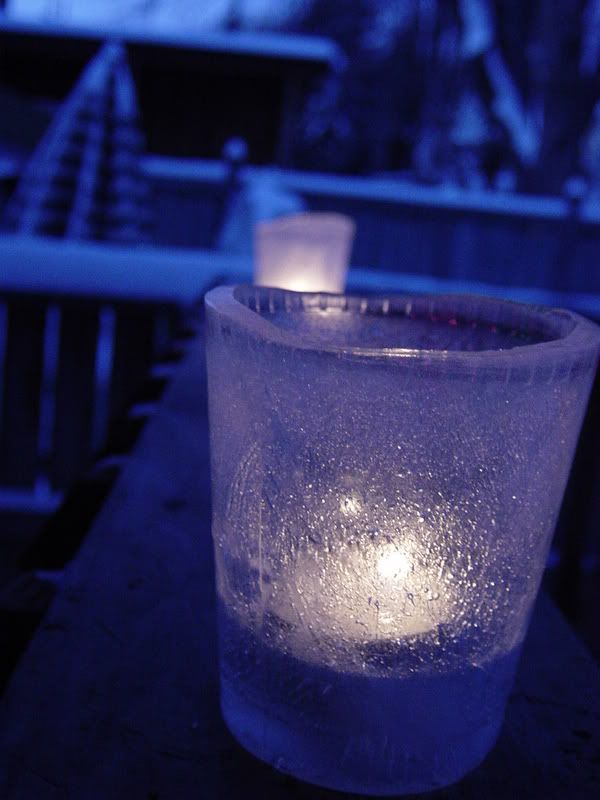 If you'd like, you can also place small items in the water like pine needles or sparkles. We didn't do that. I imagine you might want to let them freeze a bit first so that everything doesn't all sink to the bottom, unless of course that's what you're going for.