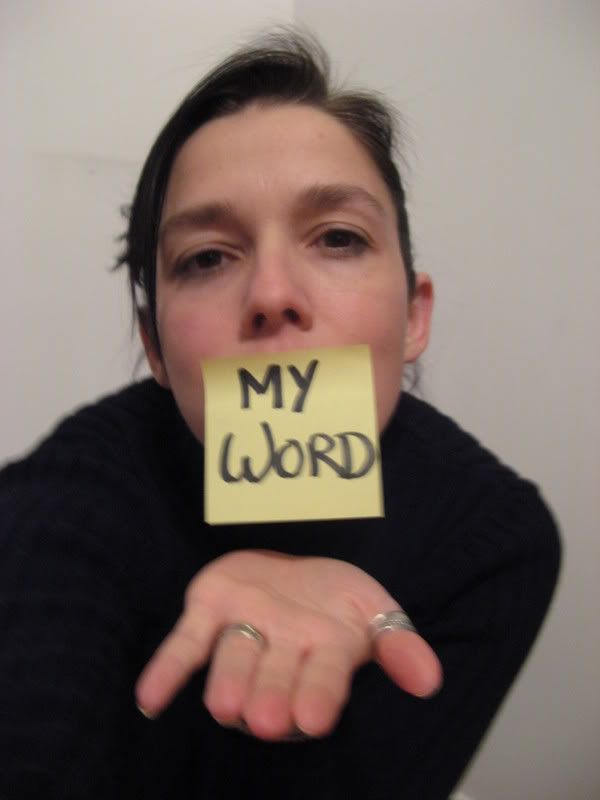 This is one of the
Four Agreements
. On the Ruiz website, they offer this description:

1. Be Impeccable With Your Word: Speak with integrity. Say only what you mean. Avoid using the word to speak against yourself or to gossip about others. Use the power of your word in the direction of truth and love.

At the centre of this resolution is my desire to be true to myself and to others and to only say yes to things that I honestly can commit to. If I am impeccable with my words, perhaps I won't have to eat them.
For more starshyneprodutions, go here.
For more self-portrait resolutions, go here.