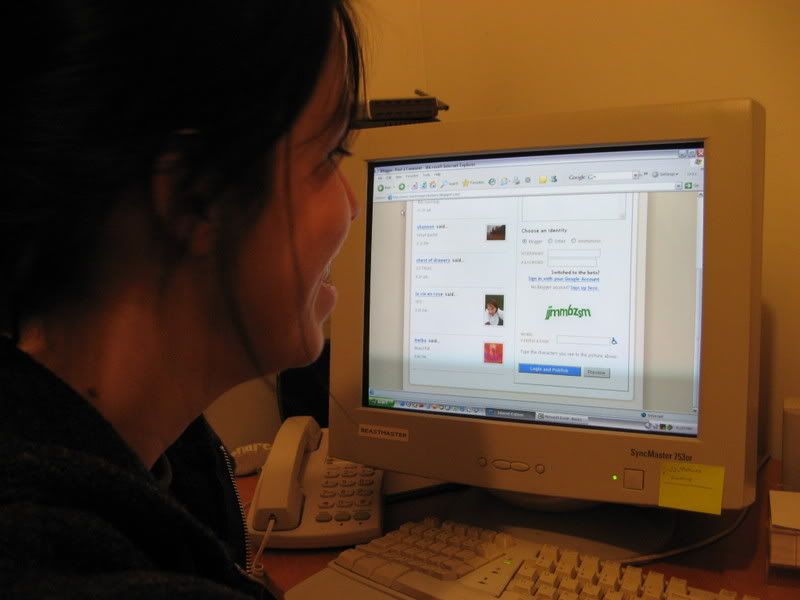 It's time for an update to my list of
101 Things in 1001 Days
. I'm always inspired by Shannon's weekly updates, but find that week to week I don't always have much to report. But every now and again, I do :)
#20: Get my charts done - Astrologer contacted, booked in process.
I'm so excited about how this ended up just sort of happening. My mom has a friend who is an astrologer and she forwarded her newsletter to me and my sisters. *Ding* I contacted the woman and inquired about prices etc. and started saving. But it turns out that this is now officially a Christmas present for me from my husband, and I'm booking for the beginning of January. I'll definitely let you know how it goes. I've wanted to get my charts done since I was 13 years old!
#23: Take 100 Nia Classes - in progress, 21 classes taken
I have to admit that I thought I'd be farther along in this one. In part I think I haven't been as conscientious as I could be with adding the classes I've taken. The new year will see renewed commitment, and I'm excited. I still want to acknowledge that I am 20% done on this task.
#27: FOH (front of house) lighting working - Complete - yay!
I know this one may not sound tremendously exciting but I am absolutely thrilled to have a light fixture (and one that's working) at the front of our house. For 2 1/2 years if you've come to our house at night, you've had to approach in semi-darkness. We live in a busy street, so the streetlights provide some ambient glow, but this is much, much better. Yay!
#32: No bare bulbs on the main floor or upstairs ~ Progress. Only 2 more to go!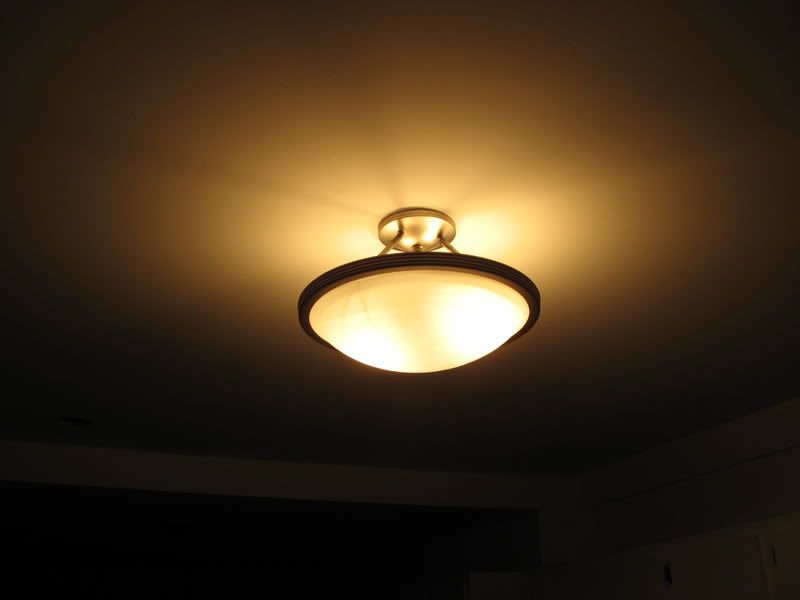 And still on the lighting topic, we've managed to put light fixtures up in our entire kitchen and in what I call my studio (where I coach and do art). We also had some odd light fixtures removed, like the outdoor lamp that was on a wall in our kitchen, complete with green bulb. Weird. Now, it's just the bedroom, bathroom and hallway and this task will be complete. I can't wait.
#33: Go to 10 new restaurants - completed 9/10


This task has been surprisingly easy to do. I guess I go out for dinner far more than I think I do! It has been great motivation to branch out instead of always going to the tried-and-true locations. For #9, I went to The Artful Dodger with Shannon. We went for the first time about a month ago and again this Friday. What a cozy relaxed pub - perfect for a winter's eve.
#42: Go vegetarian for a week - date set
Justin and I are going to go vegetarian for the first week of 2007. We've actually talked about sticking with it until we go away on vacation at the end of that month. We'll see how that goes.
#52: Make piragi - planned for Boxing Day
Piragi (I've seen a few different spellings, so please forgive me if this isn't the most accurate) are a traditional Latvian bacon bun. There's a great post here about making them. They are delicious and special and feel like family to me. They're also rather time-consuming to make, so it's a good time to drink coffee and chat while all pitching in. I'll look forward to sharing some pictures!
#62: Read all nominated books for the Giller Prize 2006 - Reading Book 1.
This one's a little more challenging than I expected. 2006 turned out to be a bit of an odd year in that many of the nominees are small press books and less readily available. My Mom bought me the winner, Bloodletting & Miraculous Cures by Vincent Lam. It's a collection of related short stories about medical students. So far it is compelling, though some gruesome detail is a little disturbing at 7:30 in the morning for your subway ride.
#65: Go to Punta Cana - In progress, with a slight revision.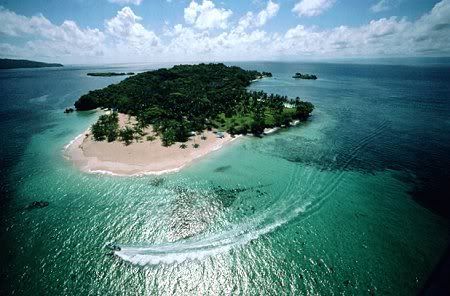 February 2, 2007 will be Justin and my 5-year wedding anniversary. We had thought that we were going to be smart, reasonable adults and spend the little bit of money we'd saved on some work that needs doing around the house, thinking it would last longer and make us happy on a daily basis. And then Justin (I love this man) sent me an email that said, "I'm putting my foot down. Let's book a vacation." And so, off we're going to this 1-km island called Cayo Levantado in the Domenican Republic to a brand new resort that's just opened this week.
It's thrilling, but it was also a big step and scary for me because I am really, really afraid of deep water. I don't really know how I'll react to this beautiful small island with glorious beaches that is in the wide open water! Well, from one side you can see the mainland, so that made me feel better. So I'm nervous, excited and can't wait to spend a week relaxing on the beach with my one and only.
Note: This picture seems to show up on almost every website for Cayo Levantado. I'm afraid I can't credit the photographer but sincerely hope they don't mind me sharing the beauty of this shot with you.