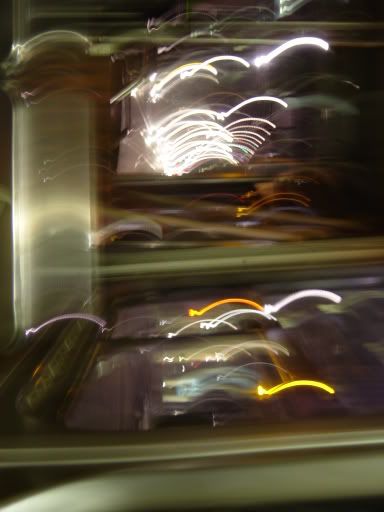 Right now life is a bit chaotic. When I've sat down to write a post this week, I'd *blink, blink* at the computer, even though I've had lots of ideas that I'd like to explore. It's like I was on pause this week and the world kept shifting, shifting, shifting.
I've been dealing with some health issues. I've been trying to find what rests my spirit and relaxes my body. The best moment I remember was one day when I was sitting on the floor reading my Nia manual, and a nice breeze was coming in from the window and the birds were singing. And I thought, yes, it's this simple. Just breathe in this moment. I'm still learning to slow down, to find joy in a gentler pace.
On top of my health issues, my older cat, Bascha, is having some too. She and I have this amazing sympatico and often are going through similar struggles at the same time. The good news is that we may have some clues and possible solutions for some of the things that have been troubling her: her voracious appetite, her skinny-minny-ness, and some things more delicate that her private nature would prefer I not discuss.
And there have been some twists and turns and ups and downs and ins and outs in the opportunites of transforming my relationship to my day job. The wonderful thing is I feel full of confidence about moving forward. And what's exciting is that there are options, and I can play with them and try them on and adjust as I go forward. The most important thing is just to move!
I also know that underneath all of that is a really deep desire for my body and my spirit to have a break, a real soul-nourishing, remember what it's like to feel alive and like me, kind of break. And so I'm going to build that in.
So things are challenging and things are shifting. And every day the universe is pointing me in the right direction. I just have to look, listen and leap.