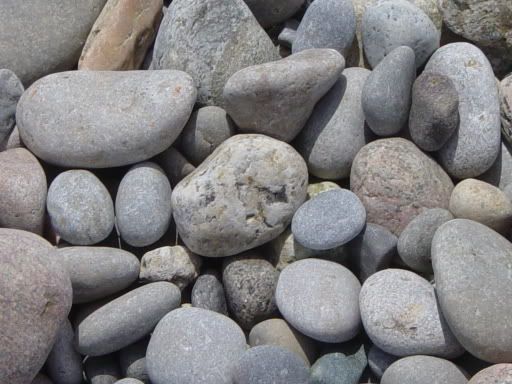 Wow, it has been a long time since I've done an update. Before I panic about that I reminded myself that I have until December 1, 2008! That's a year and half to get the rest done! A step at a time, Jamie, a step at a time.
1. Pay off my student loan (in progress)
I keep making progress on this one by aggressively making as strong a payment as I can each month. I wish I could have spoken to my younger self and said, "Don't do it! Take longer to finish and work more. Don't mortgage your future!" Alas, I didn't get that message. I keep staying focused on the good side - look at how rich I'll feel when I don't have to make these payments anymore!
2.

Get my
Nia
Blue Belt
(in progress)
I am excited to say that the founders of Nia are coming to Toronto to offer the Blue Belt training in November. I am terrified to say that I have reserved my spot! I love Nia. I can't say enough good about it. But this year I've been so focused on completing my coaching certification (#59) that I feel like I'm coming back to Nia a complete newb. When I received my prep materials this week I thought, "Oh, man, there's no way that I can do this." But I am sticking with it. I've got wonderfully encouraging people in my life and they think I can do it, so what the heck?
33. Go to 10 new restaurants
(3/10 complete)
I realized that when I wrote this I had a particular idea of what a restaurant is. When I've "popped in for a bite" at a place, I am not necessarily going to include it. Here are the restaurant adventures I will include:
Simon's Wok
: This is a great vegetarian Chinese restaurant that Justin, Shannon and I went to with

Vern

in order to celebrate his progress on his book!
Thanks Vern for introducing us to this yummy spot.
Cafe Luxembourg
: How cool is it that I can include a restaurant from Holland? Justin had fond memories of this restaurant, so we made sure to make it a stop when we were in Amsterdam.
La Brouette

: This was the restaurant we went to in Brussels. We had a lovely lunch on the patio. When Justin and I ventured inside, we both looked at each other with that "We have GOT to come back here" look.