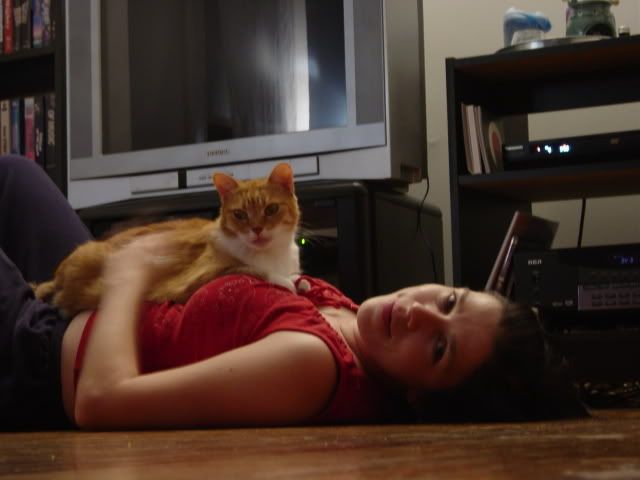 Isn't it funny that I managed to post while in Holland but not the first week back at home? Life is a crazy place. And then, of course, as I started to think about posting I got stumped and overwhelmed by lots of ideas, no ideas, no time, wanting to catch up on other people's first...
So, I took a deep breath and decided to just celebrate things being back to, well, as normal as it gets.
Holland was fantastic. It was beautiful and interesting and fun. We walked along the beach in the sun and along a pier in a storm (I still have sand in my pockets). We saw houses that are older than Canada. We saw windmills and boats and canals and art and cows and ducks and family. We ate stropwafels and krokets and drank coffee and beer exclusively. We had a spectacular time.
And now, we're home. Along with t-shirts, mugs and Belgian chocolate, Justin & I have tried to bring home a renewed sense of wonder and curiosity. We've been looking at our city with fresh eyes. In Holland I started thinking some disparaging thoughts about Toronto. I thought, sure, we have arts and entertainment and food, but where's the beauty? And, you know, I've been seeing it. Justin and I walked through a nearby neighbourhood the other day and enjoyed looking at the houses and gardens just as we did those in Holland. And when we flew over our city, we noticed how many trees are here too.
I've also been really enjoying regular, unextraordinary life. It's kind of nice to just make those meals that we've grown so accustomed to or to go to my regular coffee shop or to have a cuddle with my cats. It's nice to just spend some time in my beat-up computer chair and catch up with what's going on with my blog friends. It's even nice to putter about the house, cleaning and tidying our very own corner of the world.